By Robert Tate, Automotive Historian and Researcher
Images Courtesy of the National Automotive History Collection and Worldwide Web
Published 2.6.2018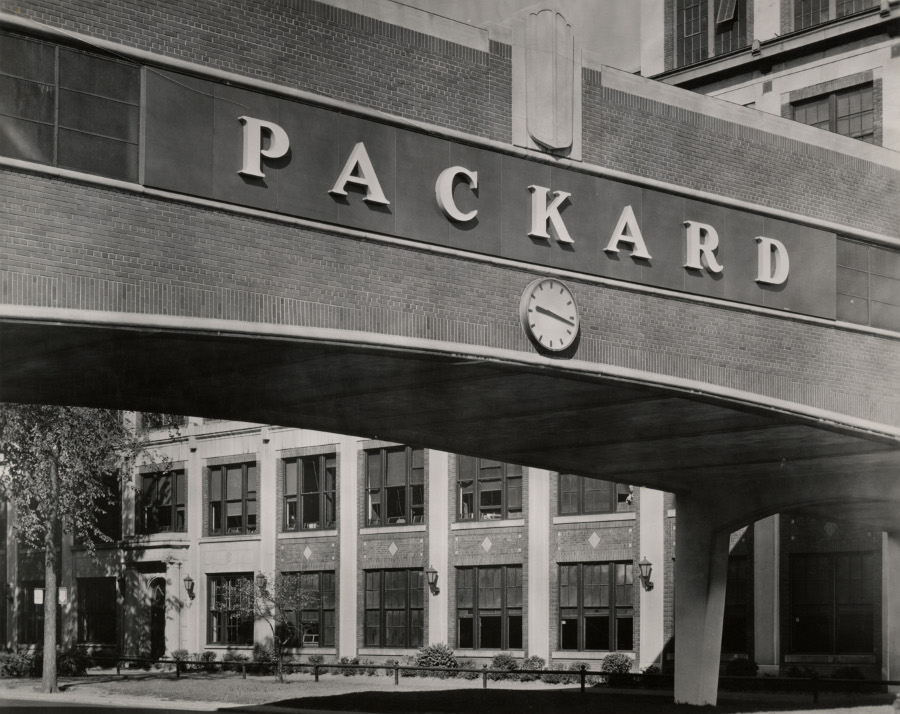 Packard plant with name on bridge (National Automotive History Collection)
On Wednesday, January 23, 2019, a part of Detroit's famous automotive manufacturing history and heritage came to an unfortunate end. For many years, the Packard manufacturing building stood tall on East Grand Boulevard in Detroit. Unfortunately, on that Wednesday morning, a pedestrian bridge connecting two Packard buildings that spanned the boulevard collapsed.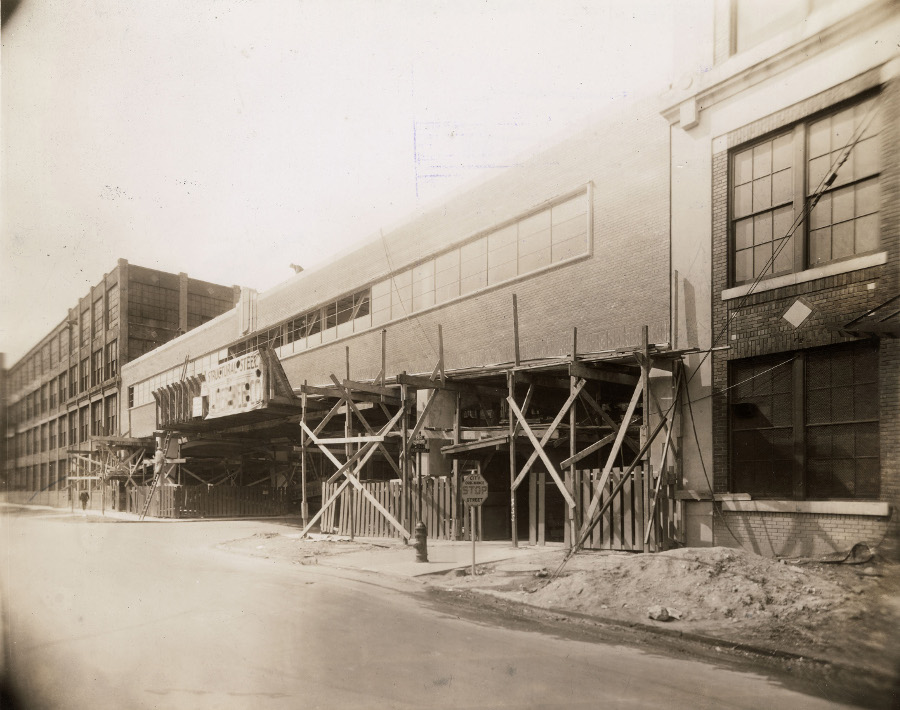 Early stages of construction at the Packard Plant (National Automotive History Collection)
When you look back at Packard's great history, it was architect Albert Kahn who constructed one of the first structurally reinforced concrete factory buildings in the world. The Packard building opened its doors during the early 1900s when the automobile industry was beginning to take shape, and Americans were starting to look at this new option for their transportation needs.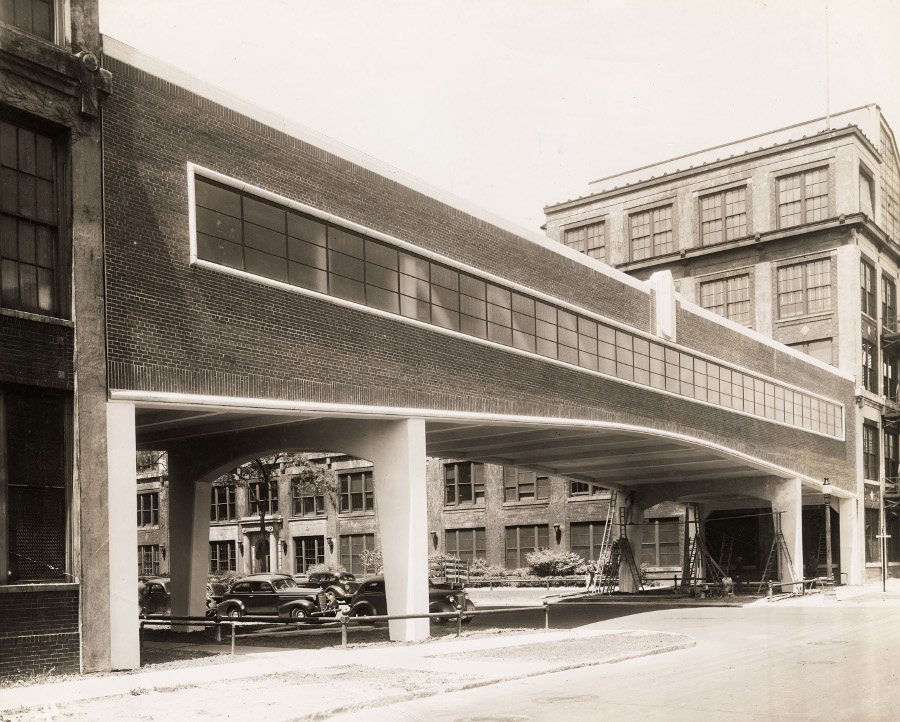 Packard plant early days (National Automotive History Collection)
On October 2, 1902 the business' name was formally changed to the Packard Motor Company with James Packard as president. Automotive historians have said that in early 1903, a decision was made to build a new factory in Detroit along with Henry Joy, who had become Packard's general manager at the time. The location in Detroit offered 40 acres of space and was located on a prestigious street called East Grand Boulevard. Today, you can still see the great history when you are driving through what once was a beautiful and upscale neighborhood where many residents owned Packard automobiles. The first Packards that were manufactured at this new location were Model L automobiles, which many consumers really enjoyed.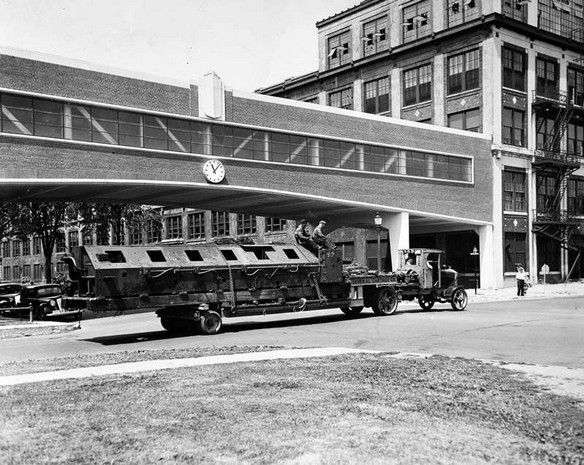 A truck passes by the Packard plant (Pinterest)
One of the most recognizable features of the Packard plant was the connecting bridge that displayed the Packard nameplate. When I was a little boy during the early 1960s, my mother would shop at the A&P supermarket located across the street from the Packard plant, and later we would go over to Arlan's Department Store. I have fond memories of seeing the great Packard logo on the bridge, as well as the famous clock, which had been broken for many years. It was the best of times learning about automotive history in Detroit.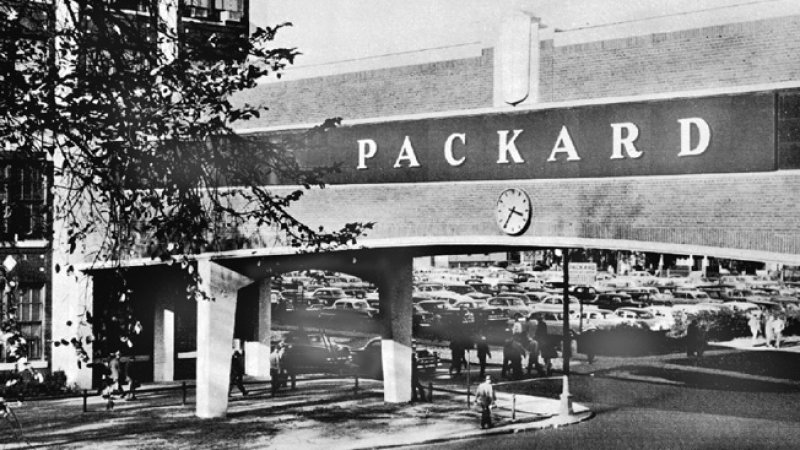 Packard building with employee parking lot in background (Dding.com)
Unfortunately, on January 23, the community lost a great part of our automotive history when the Packard bridge collapsed. It was very fortunate that no injuries were reported. After the structure collapsed, East Grand Boulevard was closed in both directions by the Detroit Police Department.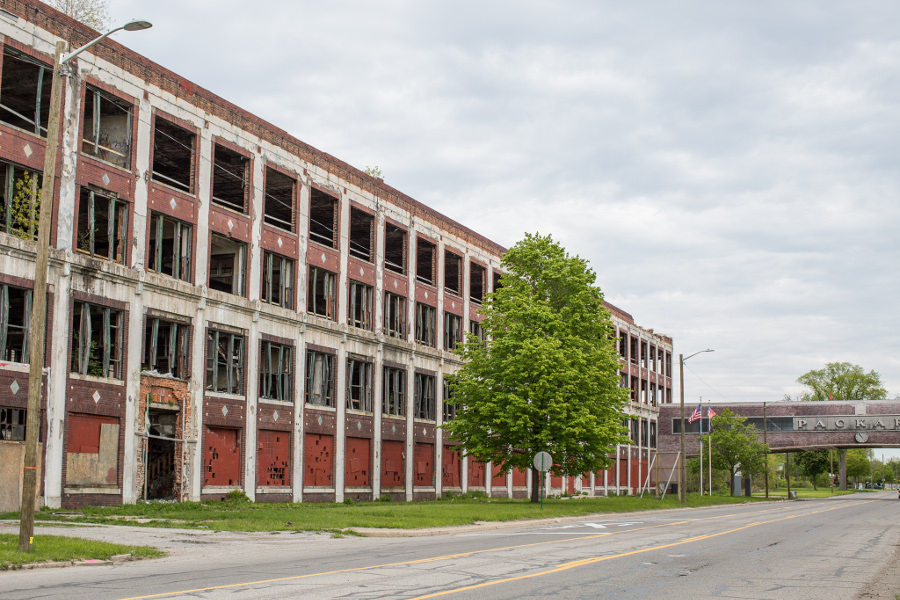 Packard plant before bridge collapse (Curbed.com)
The bridge was owned jointly by ARTE Express Detroit and the City of Detroit. Today, the City of Detroit still holds the title to half of the bridge and the building directly south of it. However, most of the Packard plant is owned by Spanish-born developer Fernando Palazvelo. Joe Kopietz, an attorney for Palazvelo's company ARTE Express Detroit, stated that Palazvelo is moving forward with plans to redevelop this iconic building.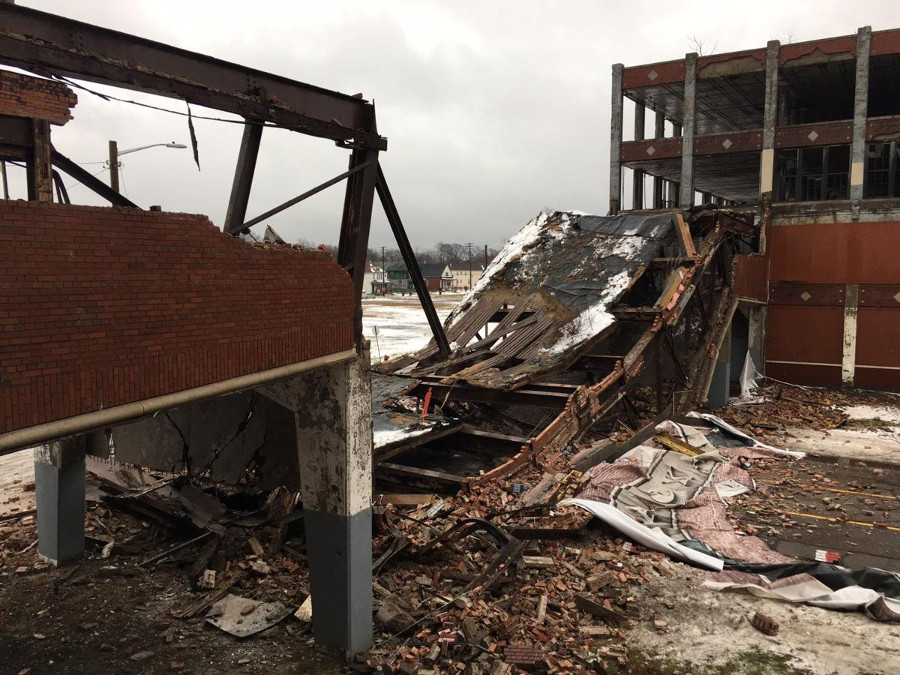 Collapsed bridge at Packard plant (News-Herald Newspapers)
In conclusion, Packard played a role in Detroit becoming the automotive capital of the world and will always be celebrated as a part of our heritage and culture for many generations to come.
Bibliography
Dozier, Kirthmon F. "Packard Plant Icon Collapses in Detroit." Detroit Free Press, Thursday, January 24, 2019.
Frank, Annalise. "Packard Plant Bridge Over East Grand Boulevard Collapses." Crain's Detroit Business, January 23, 2019.
Einstein Jr., Arthur W. "Ask the Man Who Owns One." McFarland & Company, Inc. Publishers, 2010.
Szudarek, Robert G. "How Detroit Became the Automotive Capital." The Typocraft Company, 1996.