By Robert Tate, Automotive Historian and Researcher
Images courtesy of The National Automotive History Collection/Robert Tate Collection
Published 3.27.2019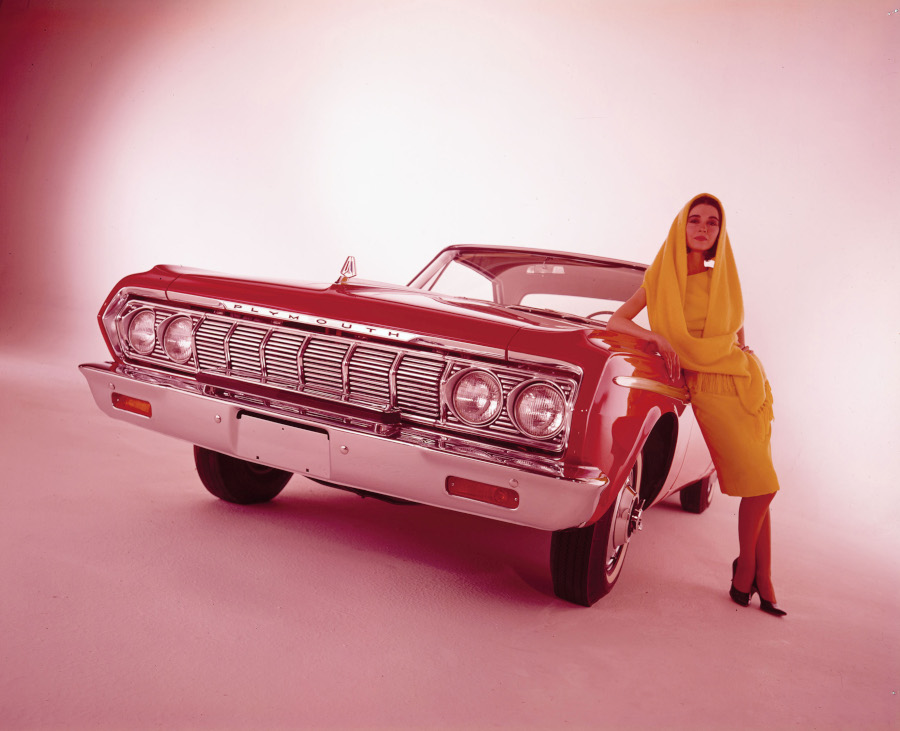 1964 Plymouth (National Automotive History Collection)
The 1964 Plymouth models were great sellers for the Chrysler Corporation, creating huge profits and moving the nameplate from fifth to fourth place overall among US auto brands.
I always thought that the 1964 Plymouth models were great looking designs and very popular among auto racing fans. Their high performance also led to great success on the track.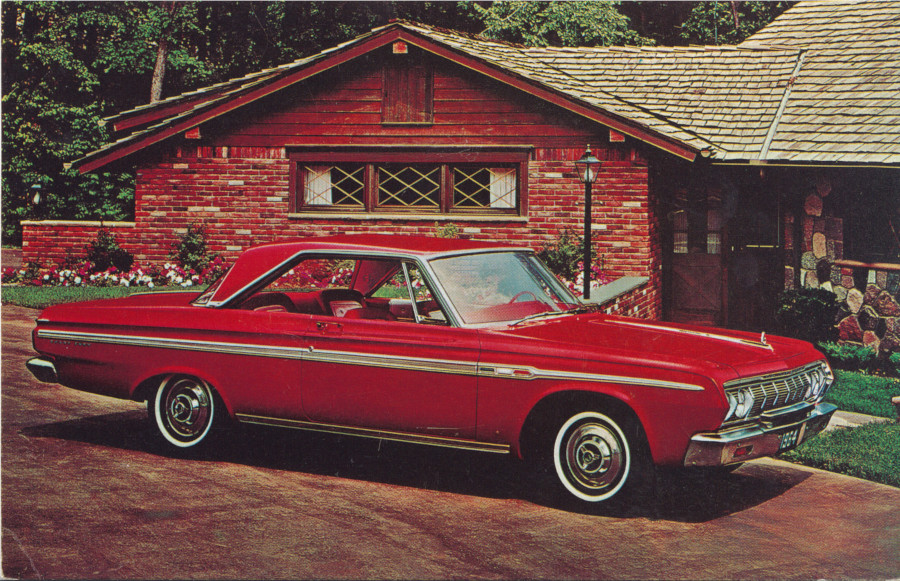 1964 Plymouth 2-door hardtop (Robert Tate Collection)
The 1964 Plymouth models were introduced to the public in showrooms across the country on Friday, September 20, 1963. All 1964 Plymouth models featured a car-width front grille/headlamp design, which was the prevailing industry trend among automotive designers at the time. That year, Plymouth increased head room, improved driver vision, and boosted overall vehicle length by one and a half inches. Engine options included a new 426 cubic inch V-8 engine for high performance, which many fans thoroughly enjoyed, and the popular Slant-Six engines. Plymouth fans also enjoyed the Super Stock 426, the 426-111, with two four-barrel carburetors and ram induction.
The Plymouth line for 1964 consisted of 26 models in seven body styles in four series. The models were the Savoy, Belvedere, Fury and Sport Fury. There were two-door and four door sedans, two-door and four-door hardtops, six-passenger and nine-passenger station wagons and a popular convertible model as well. Chrysler also added an attractive new center console, which was a stick shift type gear selector for the automatic transmission in the Sport Fury models.
All 1964 Plymouth models had improved interiors. The designs emphasized simplicity and horizontal themes, and the instrument panel was a new design. The Sport Fury models offered front bucket seats, along with vinyl door panels that featured a pair of wide plastic strips. The Sport Fury medallion was also a popular accessory.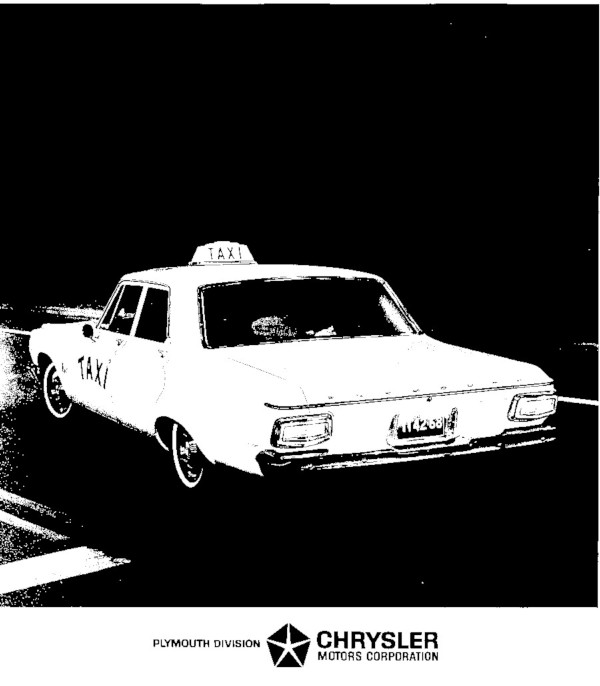 1964 Plymouth taxi (Robert Tate Collection)
1964 Plymouth models were a big part of the taxi cab industry and very popular among racing fans. Richard Petty's #43 set a new stock car record for a 500-mile race. Three 1964 Plymouths, competition-equipped and powered by new 426-cu.-in maximum-performance Super Commando engines, finished 1-2-3 in the Daytona 500. Another 1964 Plymouth driven by Doug Lovegrove won the 4th Annual National Hot Rod Association (NHRA) Winternational Drag Championship. On the race track, road test and the 1964 Mobil Economy Run, Plymouth drove away with top honors, proving the 1964 Plymouths were great cars.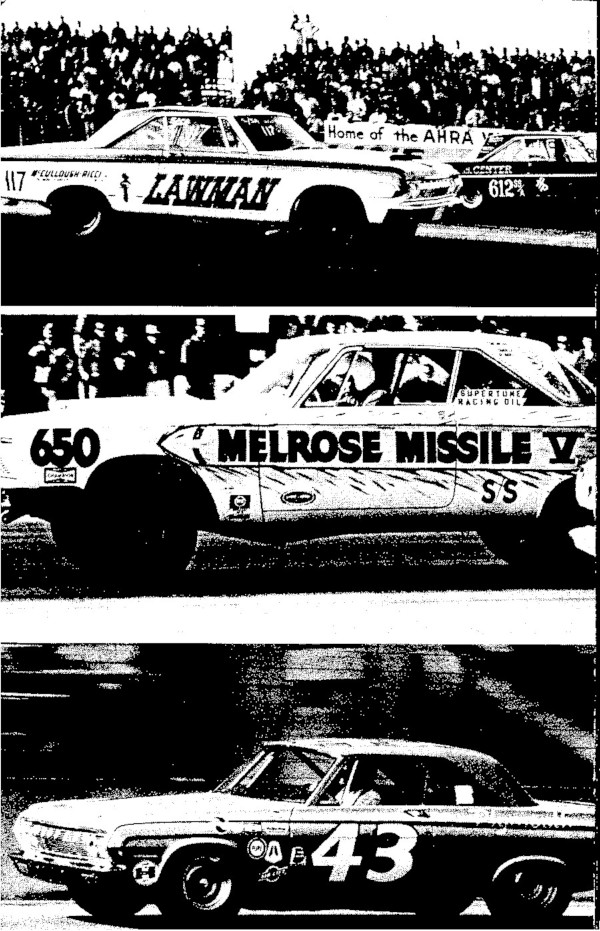 1964 Plymouth race cars (Robert Tate Collection)
C.E. Briggs, vice president of Chrysler Motors Corporation and general manager of the Chrysler-Plymouth division, said, "All 1964 Plymouths have a new look. The most distinctive is the two-door hardtop, which has a completely new roof line combining a fleet appearance with a convertible motif."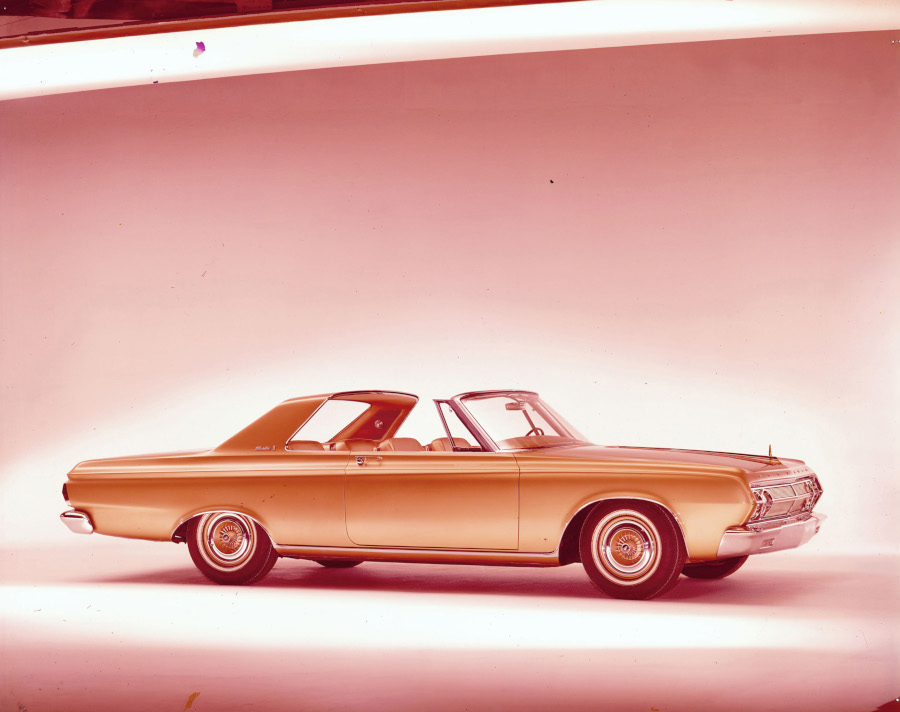 1964 Plymouth Satellite show car (National Automotive History Collection)
Finally, the 1964 Plymouth show car called the Satellite II. It was built on a standard production chassis and featured a vinyl-covered roof section, which was very attractive for consumers. The roof section could be removed, and the interior was fitted with four bucket seats, trimmed in leather and nylon fabric. The show car also offered hand-rubbed walnut appointments and a full-length center console. The Plymouths had a lot of competition in 1964, but its automotive designs and performance resulted in a tremendously successful year for Chrysler.
1964 Plymouth Satellite show car interior (National Automotive History Collection)
Bibliography
Butler, Don. "The Plymouth and DeSoto Story." Crestline Publishing, 1978.