By Robert Tate, Automotive Historian and Researcher
Images Courtesy of Ron Konopka
Published 8.7.2019
When you look back at the talented men and women who were a part of our automotive industry during the 1960s and 1970s, Ron Konopka would be one of them. He made a difference in automotive design by becoming a great automotive sculptor.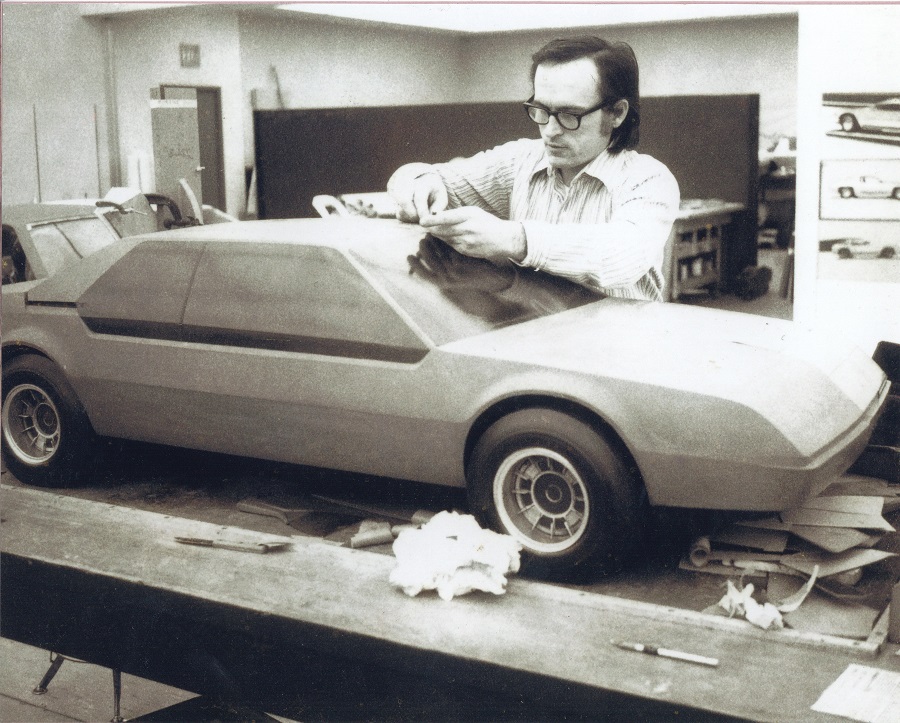 Ronald Konopka with a clay model of a 1975 Chrysler turbine car proposal (Konopka Collection)
For many years, the auto makers have searched for great talent in the fields of automotive styling and engineering, as well as those who have skill in automotive sculpting.
Konopka, grew up in Detroit during the 1950s and 1960s. His father, Alexander Konopka, worked for the EX-CELL-O Corporation. Ron attended De La Salle Collegiate High School, which was located at Connor and Gratiot Avenue in Detroit. He landed his first job in 1964 at the historic Dodge Main Plant in Hamtramck as a typist. Dodge Main helped put America on wheels with a long history of manufacturing great automobiles.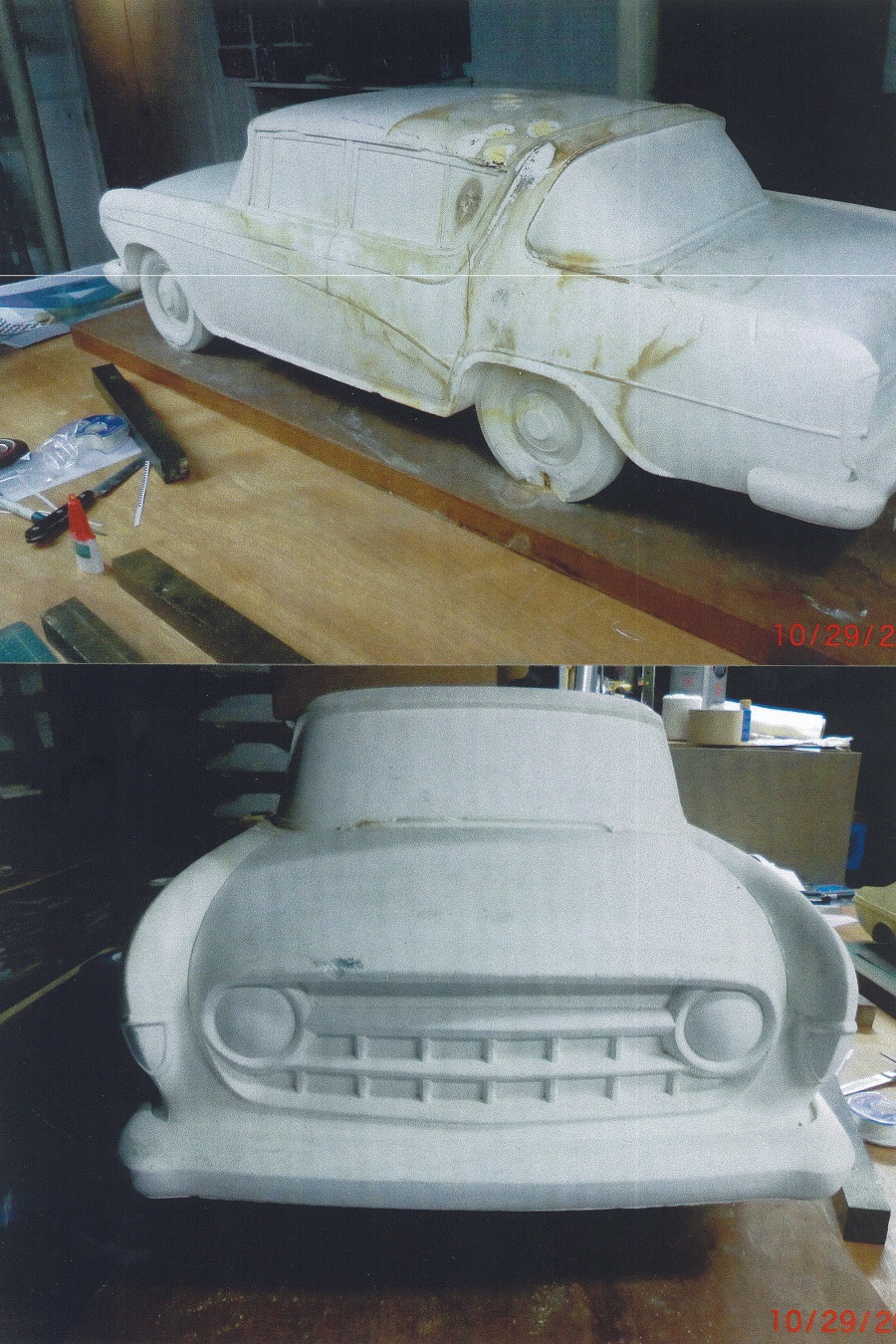 Clay Models of 1956 AMC Rambler (Konopka Collection)
As a young man, Konopka had a great talent for modeling, paying close attention to detail. Earlier in his life, he built and sometimes customized scale model cars. The first model car kit he purchased was a 1958 Edsel by the AMT Manufacturing Company when Ford was introducing the Edsel to the public. Today, Konopka still has this model in his collection.
As his career continued, Konopka's talent would take him on many journeys in the auto industry as a skillful sculptor. He worked with some of the most talented men and women designers who helped shape the industry. After graduating high school, Konopka enrolled at Highland Park Junior College in a special program sponsored by the Chrysler Corporation to help young students achieve their goals of becoming automotive clay modelers.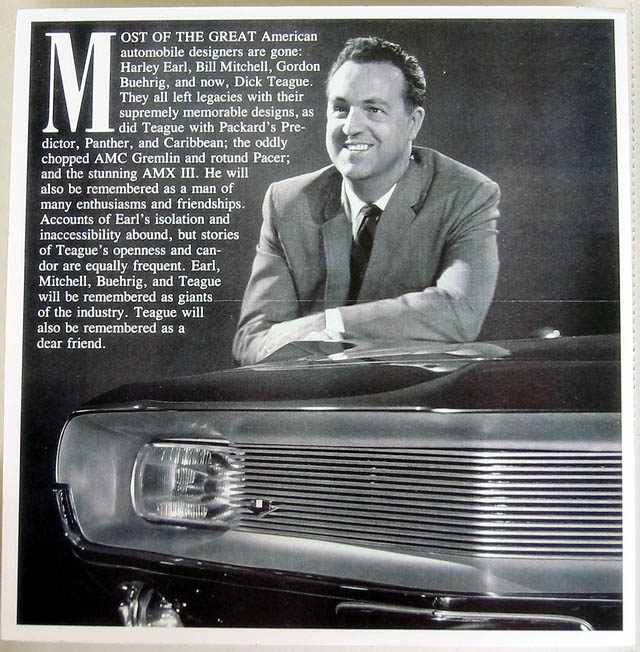 Dick Teague
After Chrysler, Konopka was hired by American Motors Vice President Richard Teague (December 26,,1923 - May 5, 1991), who was responsible for future AMC projects and an automotive enthusiast. Konopka had always admired Teague and has many great memories of working with him as a sculptor for the Jeep studio.
After American Motors, Konopka joined General Motors in 1984. He was excited at the opportunity to work for GM and to start a new chapter in his life. At GM, he became involved with the Buick Advance design studio team, where he worked on many great new design projects. Konopka also worked with many great designers, like Marietta Kearney Ellis, who Ron thought was also a great team leader as well. He also was a part of the GM "Teamwork and Technology for today and tomorrow" display featured at the Waldorf Astoria in New York City.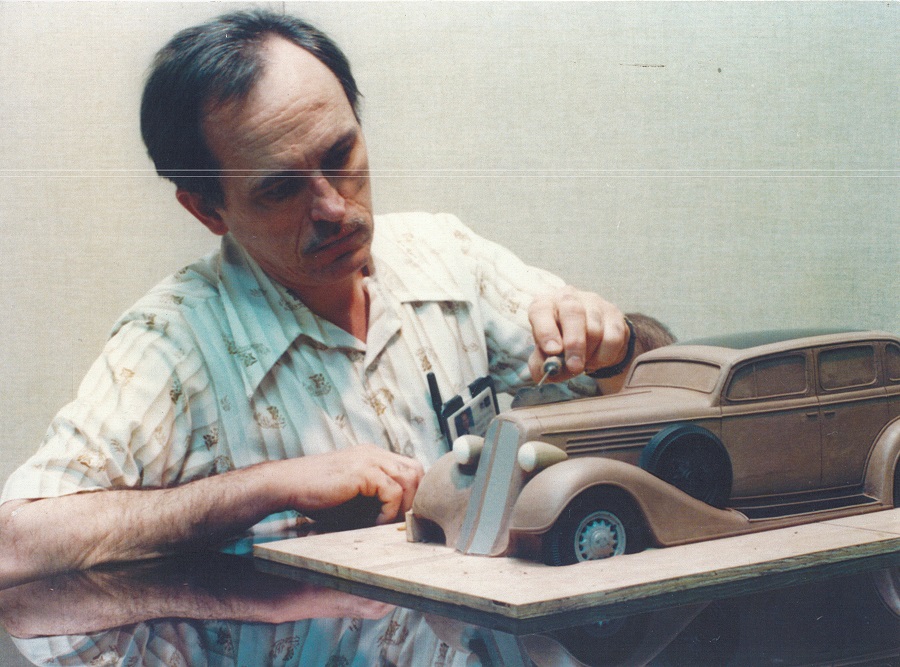 Ronald Konopka with clay model of 1935 Buick (Konopka Collection)
In 2001, Konopka, retired from GM, and today he keeps automotive history alive with his great craftsmanship, modeling techniques and collecting. Having worked as a design sculptor for several automotive companies, he has many projects that he worked on and restored, including a 1956 Nash Rambler plaster model made in the American Motors design studio during the early 1950s. The model when purchased was in bad condition and stained and chipped. He worked for many hours to bring this model back to the way it once looked.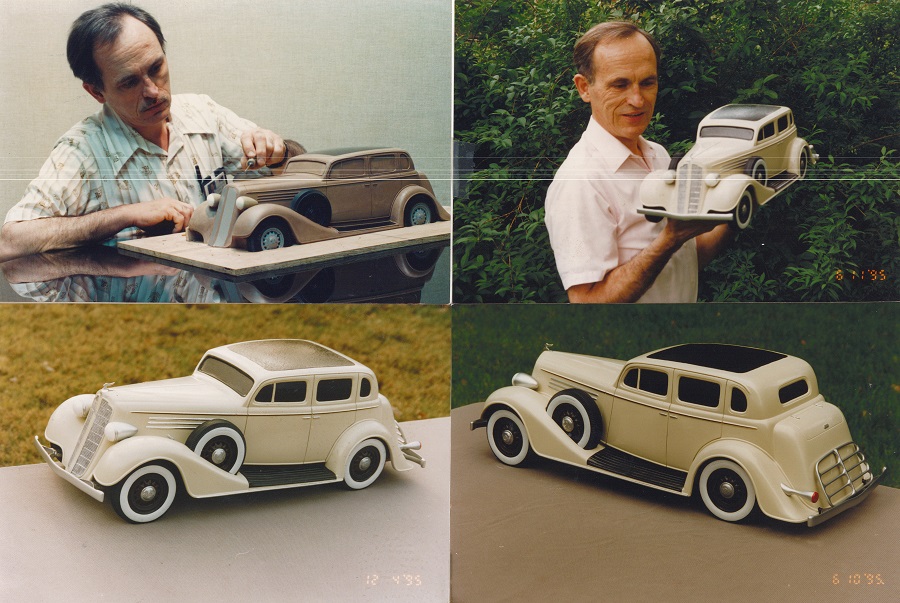 Konopka with model of a 1935 Buick (Konopka Collection)
Another model Konopka built from the early stages of plaster is a 1935 Buick sedan (seen in the photos included with this story), This is a beautiful scale model and showroom piece. He has many other classic styling models in his collection. Konopka once said that "he has collected a number of plaster, wood and fiberglass styling models."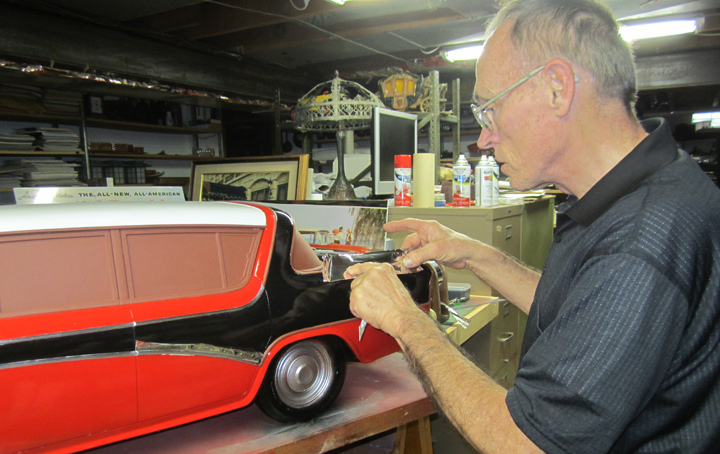 Konopka with model of 1956 AMC Rambler (Konopka Collection)
In conclusion, I have known Ron Konopka for over 40 years. If anyone can be regarded as a true car guy, a creative sculptor, and someone who contributed to the auto industry in a positive way, it is Ron Konopka.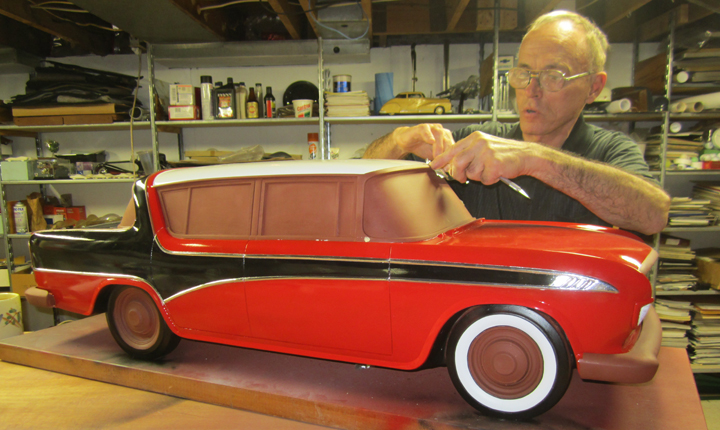 Konopka with model of 1956 Rambler