By Robert Tate, Automotive Historian and Researcher
Images Courtesy of Robert Tate's Collection
Posted: 06.12.2018
The last year for Studebaker production models was 1966, and they were manufactured in Hamilton, Ontario, Canada. For many years, the company had a successful manufacturing history that many consumers really liked. From the early days of Studebaker wagons to the company's wartime efforts, Studebaker produced many great looking vehicles.
From the popular 1953 Studebaker designs to the economical compact Studebaker Lark models introduced in 1959, they were all a part of Studebaker's great history. This story is about the model years 1964 through 1966, which were the last interesting designs offered by the company. I also have to mention Raymond Loewy's bright ideas for a generation of great looking Avanti passenger cars, which were only made for 1963 and 1964 model years.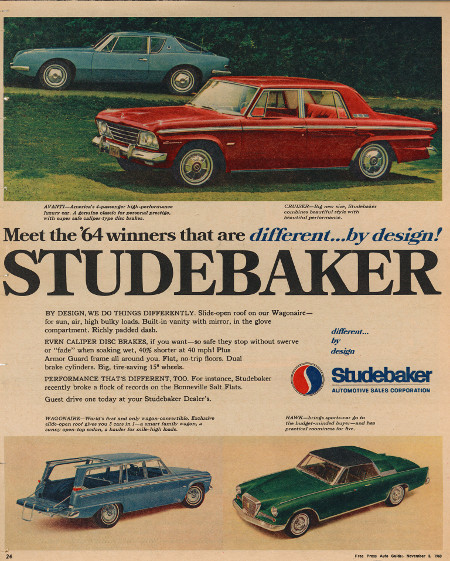 1964 Studebaker ad
For 1964, the lowest priced car was called the Challenger, followed by the Commander. Studebaker also introduced the Wagonaire, which offered a sliding roof which was standard equipment on all station wagon models. 1964 was also the year that Studebaker offered new front-end styling on all new models.
Poor sales of the 1964 Studebakers forced the company to close its South Bend, Indiana manufacturing facility. On December 9, 1963, Studebaker announced the South Bend shut down and that all production was being transferred to the Canadian factory in Hamilton, Ontario. The Challenger series was dropped with the closing of the South Bend plant, so all of those models were built in late 1963.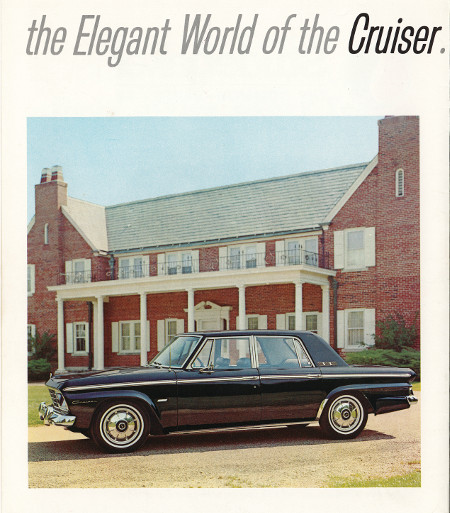 1965 Studebaker Cruiser ad
The 1965 Studebaker models were called "The Common-Sense Car." They were stylish and affordable, and popular particularly for fleet sales. The 1965s offered the consumer extra comfort and style. The models came equipped with a dual safety brake system, dual sun visors, padded dash and a new Sky bolt 6-cylinder engine. The 1965 Studebaker Commander also offered a high-performance 195 hp. V8 engine as well. The 1965 Studebakers also offered luxurious interiors with posture-designed bucket seats for the driver and the passengers.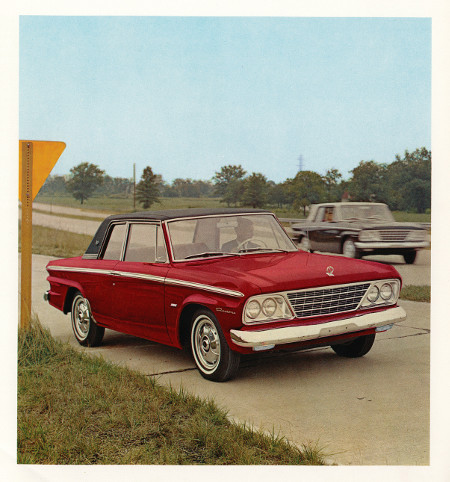 1965 Studebaker Daytona ad
Very few changes were made to the 1966 Studebaker models, and sales were continuing to decline. In 1966, all station wagon models were called Wagonaires. Today, they are very rare among Studebaker collectors.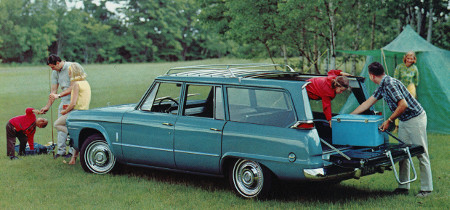 1966 Studebaker Wagonaire ad
The 1966 Studebakers offered a single headlamp design with a new front-end grille with four rectangular sections and were designed by an independent design firm, Marcks, Hazelquist and Powers of Dearborn Michigan. Many automotive historians have said that the 1966 Studebakers were very attractive and offered the consumer a fresh new look in styling.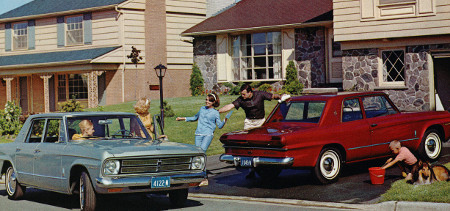 1966 Studebaker Commander ad
In conclusion, Patrick Foster's book Studebaker: The Complete History said this about the end of the company: "Marcks, Hazelquist and Powers prepared a prototype 1967 model and began work on future models, but when (Studebaker President Gordon) Grundy asked the board for funding for the new 1967 cars, he was told there would be no 1967 models. On March 4, the corporation announced that car production was ending the following day. Only 2,045 cars had been produced during calendar year 1966, an annual rate equal to 12,000 units per year."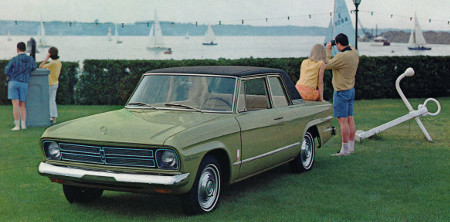 1966 Studebaker Daytona
Studebaker will always be a part of our automotive history.
Bibliography
Hall, Asa E., & Langworth, Richard M. "The Studebaker Century: A National Heritage." 1983.
Reynolds, Ed. "Studebaker Lark: 1959-1966: Photo Archive." 2003.
Foster, Patrick. "Studebaker: The Complete History." 2008.