By Robert Tate, Automotive Historian and Researcher.
Images courtesy of PhotoDesign Studios' website
posted: 03.28.18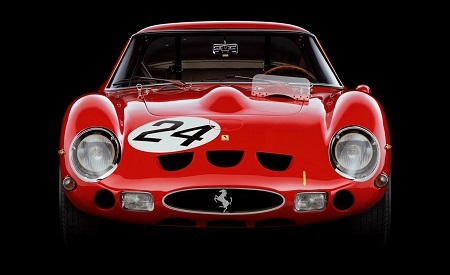 I would like to begin this story with a great quote from the late Anton Bruehl, who was a great photographer many years ago. He had noted a preference for illustrations over photographs in automotive advertising, saying "An artist can lengthen a car out and make it look much more impressive. For that matter, so can a photographer; he could lengthen out a Ford until it looked like a Rolls-Royce. But the powers that be in the automobile field simply won't show a distorted photo if one wheel is bigger than another. Someone will object to the picture."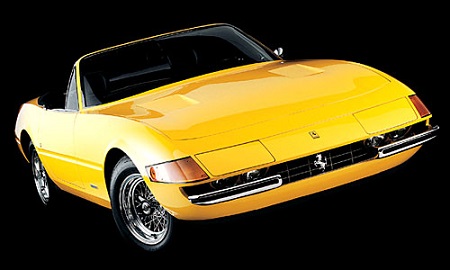 One of the most gifted and talented photographers working today is Scott Williamson. He has captured the pure essence of automobile photography through great works of art. For many years, I have admired Williamson and his talent, and people worldwide have also enjoyed his photography as well. He once said, "I had no formal training at all. But I started buying books and shooting film."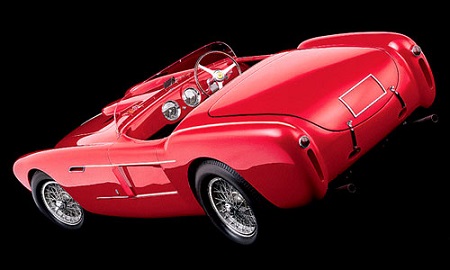 At the beginning of his career, Williamson became a nature photographer. He had stated that it was Eliot Porter who inspired his career choice. Williamson moved to Orange County, California and began working with the technological and biomedical industries, but later he found strong interest developing among automotive manufacturers. They admired his great photographic work, so he began working with Mercedes-Benz, Toyota, Lexus and other related automotive companies like Saleen and American Automobile Racing.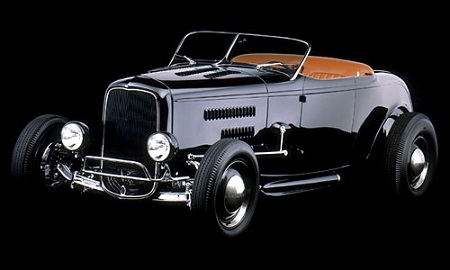 Williamson started photographing many classic automobiles, along with many great looking hot rods and sports cars. He also put together many great looking automotive calendars with what would become his signature black background photographic style.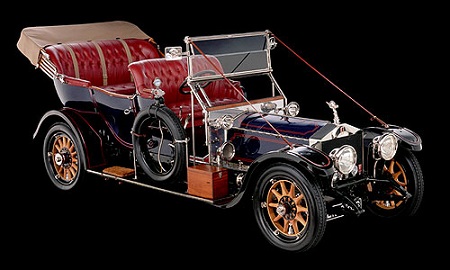 Williamson has chosen great works of art from his photography collection to be displayed at the Behring Auto Museum in Danville California, a remarkable and fascinating place to see. His work is also featured at the Petersen Automotive Museum in Los Angeles, another great place to visit.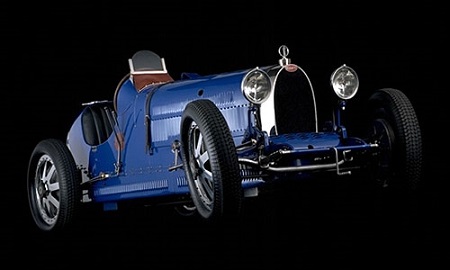 The signature look Williamson created also became sought after by many private collectors, who wanted their personal classic and hot rod vehicles photographed in the popular black background style. Williamson's work has also appeared in many popular publications, like Robb Report, Car Collector and many other automotive magazines. In the decades preceding World War II, photography was generally viewed as a means to reflect reality, a mirror with a great memory, and Williamson's work reflects just that.

In conclusion, Williamson said, "My work is absolutely unique. I have built my studio, the entire facility specifically to accomplish my artistic goals." PhotoDesign Studios said "Scott's unique approach goes beyond just photographing a car, he captures the form, design and essence of some of the world's greatest automobiles. As a result, he has earned a reputation with the OEM automotive industry, custom & hot rod builders advertising agencies and marketing firms as one of the top professional photographers in the country." For more information on Scott Williamson and his firm, visit www.photodesignstudios.com.


Lewis L. David. "The Car and the Camera: The Detroit School of Automotive Photography." The Detroit Institute of Arts.
Williamson, Scott. PhotoDesign Studios
---