By Robert Tate, Automotive Historian and Researcher
Images courtesy of www.ArcRacing.com, www.historicracing.com, sports.usatoday.com, autoweek.com, and Robert Tate's Collection
Posted: 06.05.2018
Throughout auto racing history, many men and women have left their mark on the sport. One of those people was the late Troy Ruttman.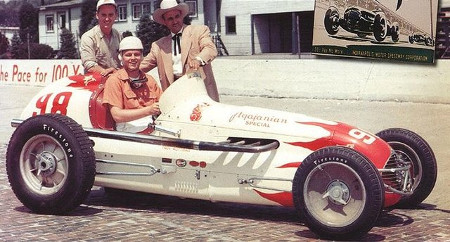 Ruttman was born on March 11, 1930 in Mooreland, Oklahoma and was the older brother of NASCAR driver Joe Ruttman. Troy's first attempt at auto racing came in 1945 when he entered his family vehicle in a roadster race in San Bernardino California at the age of 15. He won the race! At 17, he was the California Roadster Association (CRA) roadster champion in 1947. Troy also won his first five midget car races that same year.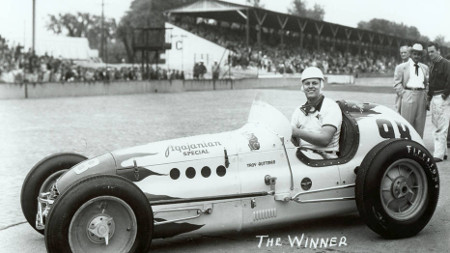 In May of 1949, Ruttman left California for the AAA Sprint and Championship car circuits of the Midwest. As his racing career continued, Troy won three AAA Sprint Car Championship titles over the next three and a half seasons.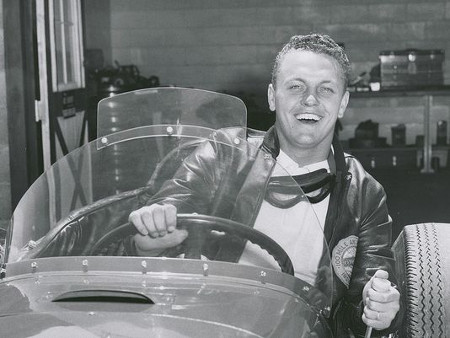 Ruttman's meteoric rise culminated in 1952 when he won the Indianapolis 500. From 1950 to 1960, the Indianapolis 500 was part of the FIA World Championship, and the drivers at that time competing at Indy were credited with championship points. Ruttman participated in nine World Championship races, seven times at Indy plus the 1958 French and German Grands Prix. Ruttman, was a very talented and skilled race car driver, and the fans loved him. For a number of years, he held the record of being the youngest driver to win a World Championship race.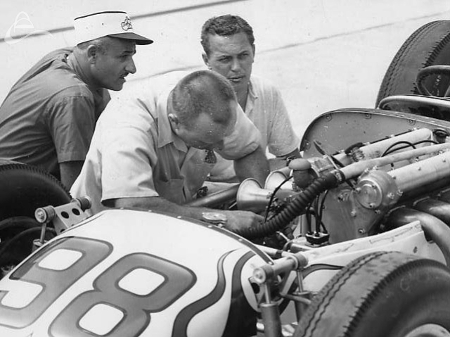 Ruttman never really recovered from an accident in a sprint car race in Iowa that took place only a few months after his greatest triumph in 1952. His arm was severely broken, and Ruttman spent his recuperation time drinking, gambling and gaining weight. After almost two years away from racing, he did return but was not the same driver. He never won another race and retired after the Indy 500 in 1964. He ended up settling in Plymouth, Michigan, where he operated a motorcycle and snowmobile shop until retiring to Florida in the 1990s.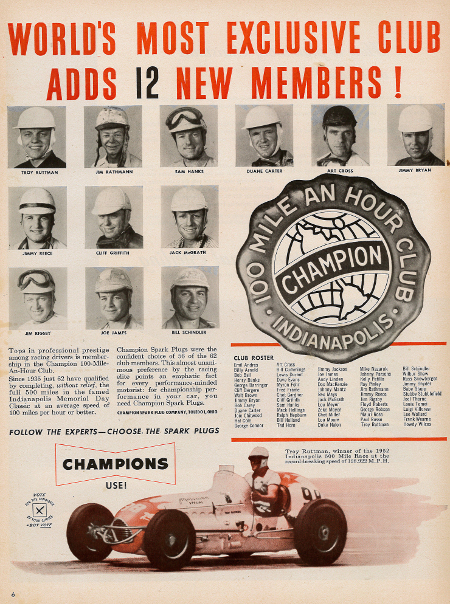 1952 Champion Spark Plug ad (Robert Tate Collection)
About his competitor, race car driver Joe Scalzo said, "It was a case of too much too young."
In 1992, Ruttman was inducted into the Indianapolis 500 Hall of Fame and the National Sprint Car Hall of Fame the following year.
On May 19, 1997 Troy Ruttman died of lung cancer just a month before the long-planned "Troy Ruttman Day" in his hometown of Mooreland, Oklahoma.
In 2002, Ruttman was posthumously inducted into the West Coast Stock Car Hall of Fame in its first class and the National Midget Auto Racing Hall of Fame the next year. He will always be remembered as a great race car driver.
Bibliography
Glick, Shav. "Glory Came Fast, Didn't Last: Troy Ruttman Won the Indy 500 in 1952, but a Broken Arm Then Broke His Spirit." Los Angeles Times, May 17, 1992.
MotorSport Archive. "The Fall of Troy Ruttman." August 2002.