By Robert Tate, Automotive Historian and Researcher
Images from the worldwide web
Posted: 04.18.2018
Betty Skelton was a remarkable and talented trailblazer, accomplishing so many firsts for women in the aviation and automotive worlds.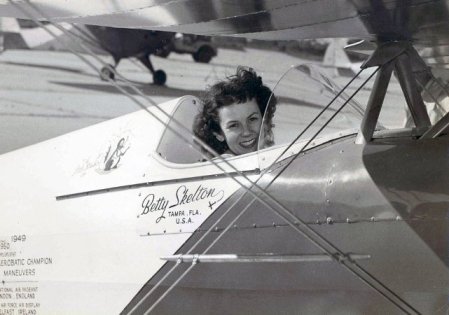 Skelton's journey started when she was eight years and convinced her parents to let her begin flying planes. During her childhood, she would watch the N3N Stearmans aviation team soaring overhead from the Pensacola Naval Air Station, an experience that she would never forget. Skelton made aviation history when she made her first solo flight at the age of 12. Kenneth Wright, a young Navy Ensign who was teaching the family how to fly, let her take over the controls. On her sixteenth birthday, Skelton received her pilot license; she would add her commercial rating at 18, along with her flight instructor and multi-engine ratings.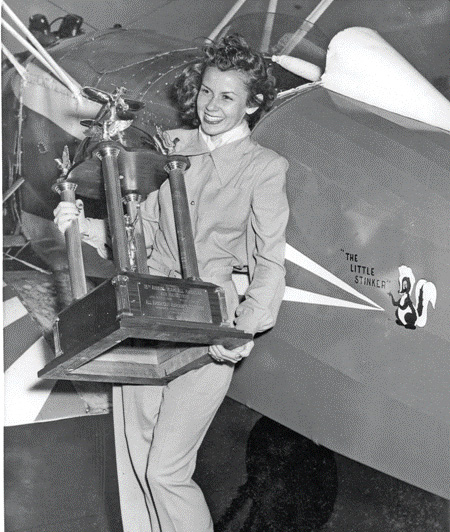 As her career continued, Skelton became very frustrated about the barring of women from military aviation and commercial airline jobs in the mid-1940s. However, she would soon find her identity and a challenging career in aviation. In 1948, she won her first international aerobatics championship. Jerry Burton, who wrote "Ceiling Breaker" for Automobile Quarterly, said, "Betty Skelton never let being a women stand in the way of flying high or going fast."

During six years as a competitive pilot, she set a series of women's records for light planes, among them reaching an altitude of 29,050 feet in a Piper Cub at an airfield in Tampa Florida during the early 1950s. One of the most daring moments in Skelton's aviation career was when she flew her single-engine, open cockpit plane upside down at 150 miles per hour through a ribbon stretched between two poles in a maneuver called the "Inverted Ribbon Cut." When asked about her flying, she was quoted as saying, "I considered it an art, and I spent a great deal of time trying to convince people that it was not simply driving to thrill a crowd, to make a lot of noise and to put out a lot of smoke. It was an art that took many thousands of hours to perfect."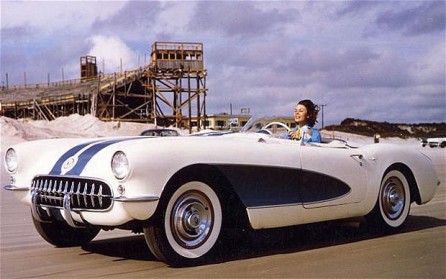 Skelton also had a great passion for automobiles. She enjoyed sitting behind the wheel of a new vehicle and driving it to speed records. As her career continued, Skelton would take the wheel of a stock car during Speed Week at Daytona Beach. She went on to set a series of women's land-speed records. It should also be noted that she became one of the first women to be hired as a test driver in the automotive industry and as an advertising spokeswoman for Chevrolet. The legendary Harley Earl, along with Bill Mitchell of General Motors' design staff, commissioned for Skelton a special pearlescent gold 1957 Corvette for an advertising tour. As a spokeswoman, she worked on the Corvette account as a test driver and became the first woman to drive a pace car at the annual Daytona 500. In 1956, Skelton broke a transcontinental speed record, driving from New York to Los Angeles covering 2,913 miles in 56 hours and 58 minutes.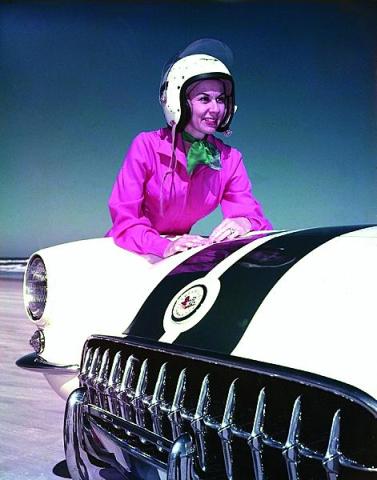 In 1959, Look magazine asked Skelton to train with the Mercury 7 astronauts and featured her on the cover the next year for an article titled "Should a Girl Be First in Space?" The story brought Skelton worldwide admiration.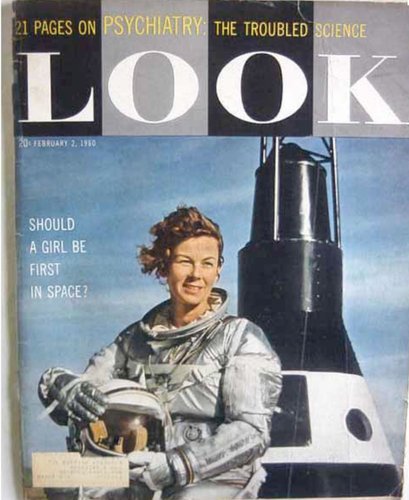 In conclusion, Betty Skelton became known as "The First Lady of Firsts." During her career, she set 17 aviation and race car records, while paving the way for many women to enjoy equal opportunities in the aviation, sports and the automotive industries. For more information, please check out the following: the Smithsonian National Air and Space Museum, the Motorsports Hall of Fame of America, an oral history interview conducted at the Johnson Space Center in 1999 and an article by Ann Cooper entitled "Woman in Aviation -- Betty Skelton."

Bibliography
Burton, Jerry. "Ceiling Breaker." Automobile Quarterly, Vol. 51, No. 4 Fourth Quarter, 2011.
Hevesi, Dennis. "Betty Skelton, Air and Land Daredevil, Dies at 85." The New York Times, September 10, 2011.
The National Aviation Hall of Fame