By Robert Tate, Automotive Historian and Researcher
Images courtesy of the National Automotive History Collection and Robert Tate's Collection
Published 08.15.2018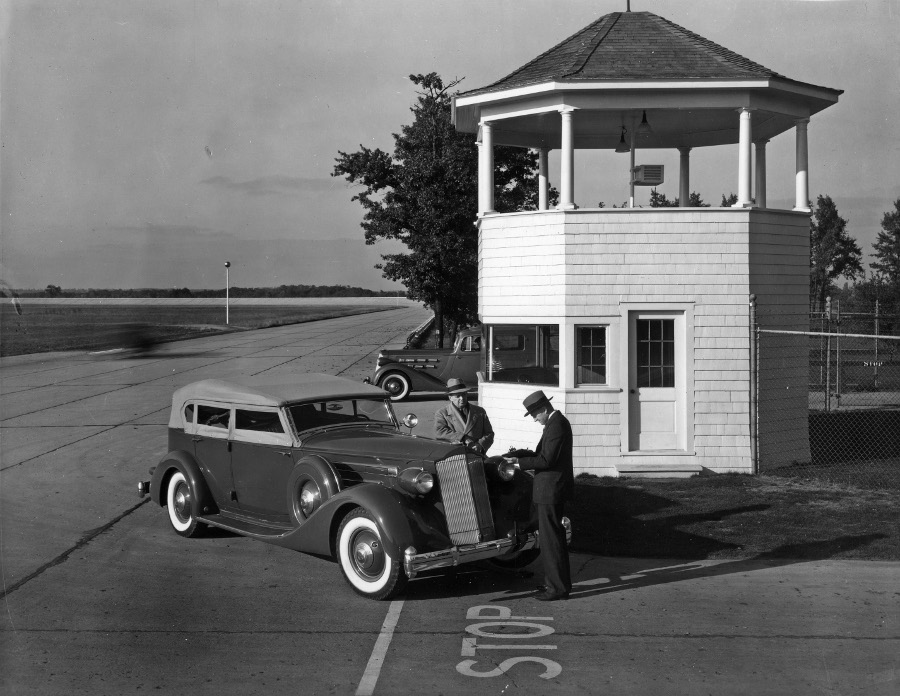 1936 Packard at the Packard Proving Grounds (National Automotive History Collection)

When you look back at Packard's great automotive history, it was the home of some of the most prestigious and beautiful automobile designs in the world. Packard's history goes back to the late 1800s. The first test drive of a completed Packard automobile was on November 6th 1899 in Warren Ohio. The design was a single-seated buggy with wire wheels powered by a one-cylinder engine.
Some of the automotive pioneers that started Packard were James Ward Packard of Warren Ohio, his brother William Doud Packard, and Henry Joy of Detroit. Alvan Macauley, who was Packard's President from 1916 to 1939, and many others were also involved in making Packard a great nameplate. I have always admired Packard's history of success and enjoyed their great looking automotive designs. This story is about some of the great images of the famous Packard automobiles that were captured over time or illustrations that became great works of art.
The early days of Packard's great photography can be seen in the three images that are a part of this story. The images highlight the beautiful Packard Proving Grounds, established in 1927 in Shelby Township, Michigan. The first image above shows a 1936 Packard with two men standing at the Proving Grounds' track. The model is a Packard Twelve, Fourteenth series.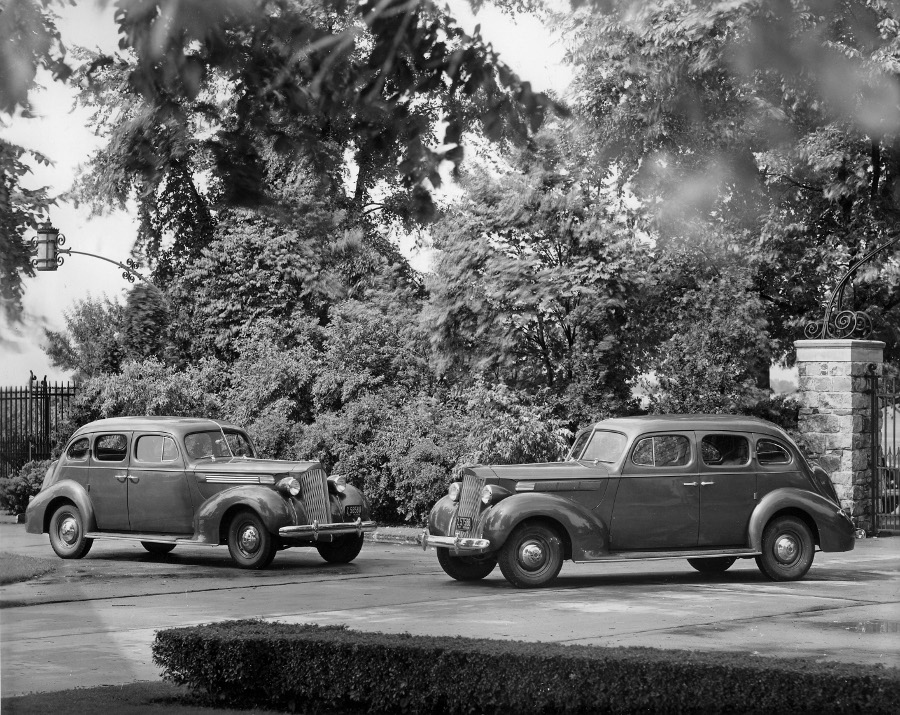 Two 1938 Packards on display at the Packard Proving Grounds (National Automotive History Collection)

The second photograph shows two 1938 Packard models; one is a Packard Eight Sixteenth Series model 1601, 8-cylinder with 120 horsepower. The other model is a 4-door, 5 person Touring Sedan, body type #1192.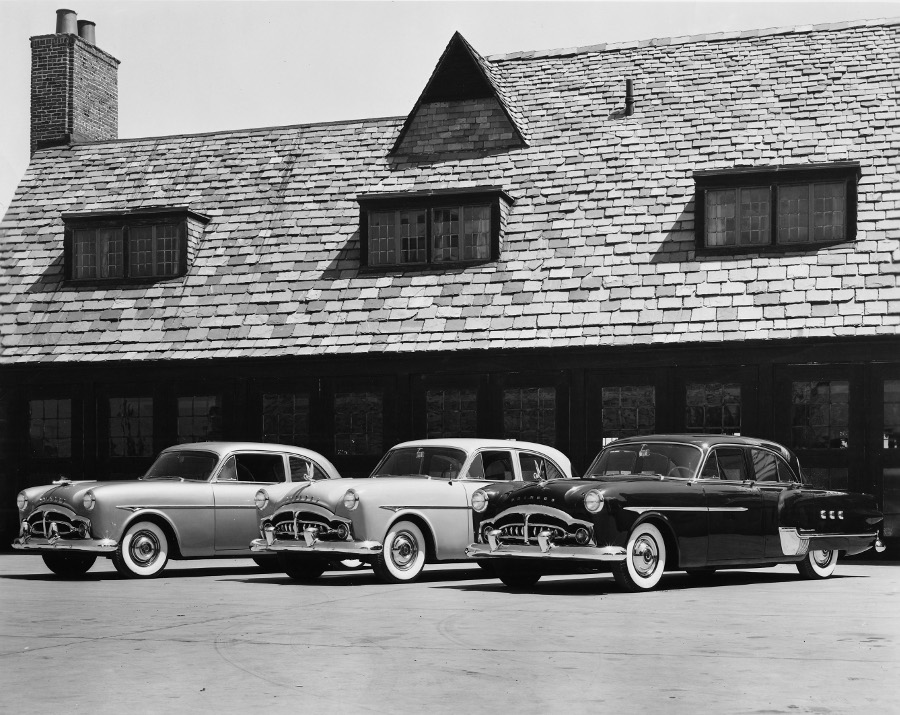 Three 1951 Packards on display at the Packard Proving Grounds (National Automotive History Collection)

The last photograph highlighting Packard's great automotive history shows the new 1951 Packard models. On the left, we have the new 1951 Packard 200 & 200 Deluxe and Twenty-Fourth Sedan model.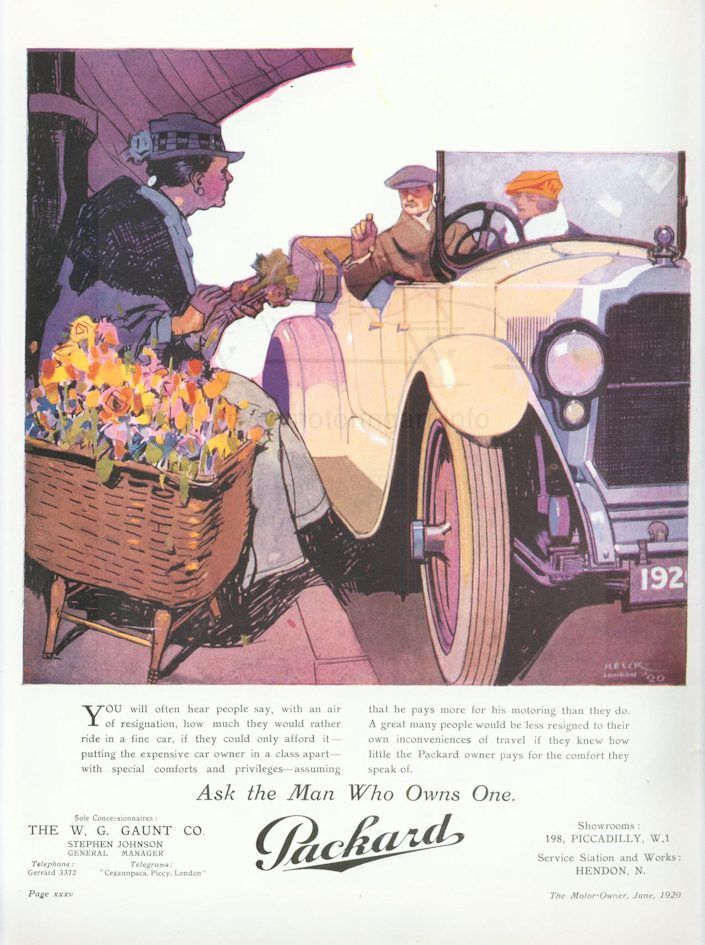 An early Packard ad featuring their iconic slogan. (Robert Tate Collection)
Packard also commissioned great works of automotive art for their advertising. Even today, automotive historians still admire the Packard automobile colorful illustrations from the 1920s through 1950s. Packard advertising was beautiful and popular among Americans. "Ask the Man Who Owns One" was the slogan of Packard advertising throughout their history.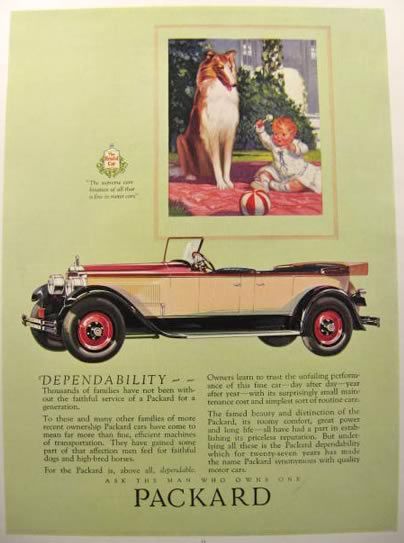 1920s Packard ad with child and dog (Robert Tate Collection)
In response to the economic realities of the Depression, Packard offered some of the most beautiful and famous automotive advertising illustrations that were admired by people all over the world. In 1932, Young & Rubicam became the advertising agency for Packard. It is said that approximately 60 percent of Packard sales at the time were made to people who were already Packard owners. When four-color reproductions were finally perfected in the mid-1920s, Packard automotive advertising blossomed into beautiful colorful paintings. One of the Packard illustrators that contributed to Packard's advertising during the 1930s was Charles Livingston Bull.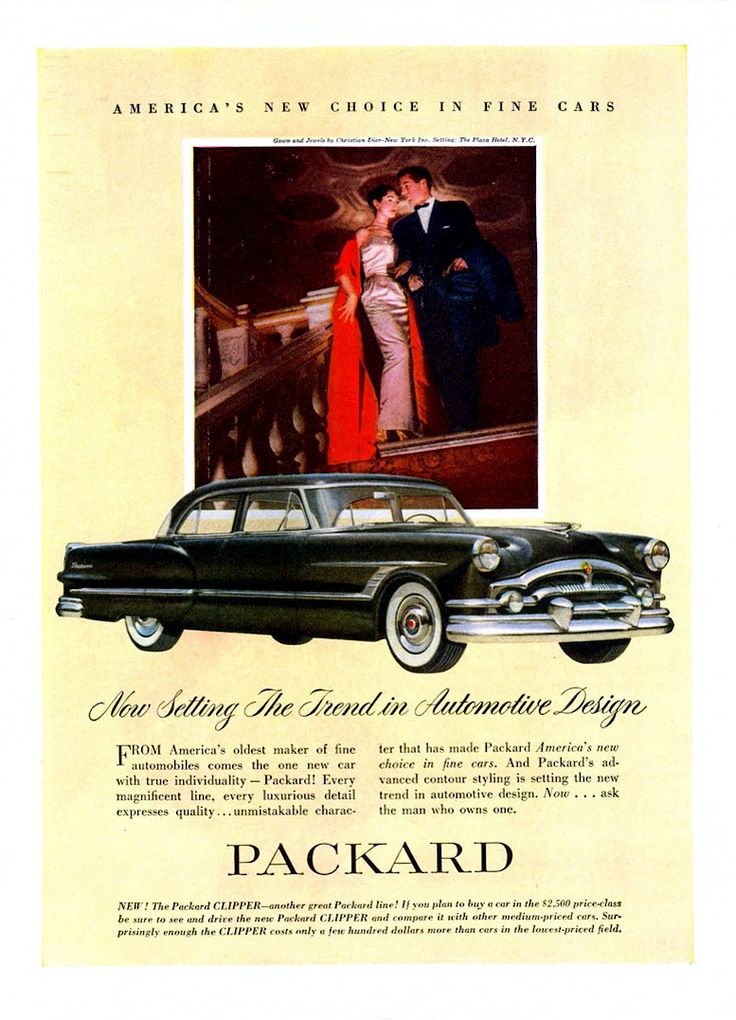 1953 Packard ad (Robert Tate Collection)
In conclusion, Packard had a rich and interesting history, and its greatest strength was the men and women,who worked for Packard, along with the fine automobiles they made. For more information on the Packard Proving Grounds in Shelby Township, call 586.739.4800 or visit their website.
Also, MotorCities is hosting its 20th Anniversary Reunion Gala one week from today at the beautiful Packard Proving Grounds site from 5 – 9 p.m. Reservations are still available by calling 313.259.3425 or clicking here..
Bibliography
Einstein, Jr., Arthur W. "Ask the Man Who Owns One An Illustrated History of Packard Advertising." 2010.
Kimes, Beverly Rae & Clark, Jr., Henry Austin. "Standard Catalog of American Cars 1805-1942." 1988.