By Robert Tate, Automotive Historian and Researcher
Images courtesy of Robert Tate's collection
Posted: 01.27.2018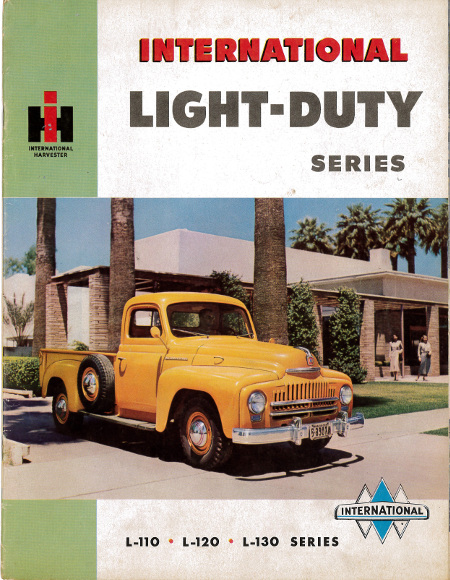 Throughout its history which dates back to 1907, the International Harvester Company, better known as International Trucks has long been known to make great looking and dependable trucks for the consumers and businesses. In the beginning, International company founders saw a need to modernize horse-drawn wagons to help out farmers. Often times the farms would be well outside of the closest town so wagon travel was hard and time consuming.

This story is about the International Light-Duty Series L-110,L-120, L-130 truck models that were introduced to the public on Nov. 30, 1948. Other well-known models from International Truck are highlighted in this story as well.



The 1949 models were all new and they represented a fresh, post-war design. The L-110 models were the smallest models available for the consumer sales market and many owners really enjoyed their handling. The L model line represented the first total redesign of truck models since 1937. A wide variety of colors were available at no extra charge. Optional colors included Harvester Red, Adirondack Green, Apache Yellow, Arizona Blue, Salt River Sand along with Door County Green, Canyon Black and many other great colors as well. Consumers especially liked the great looking, restyled front end that represented a signficant design upgrade from previous models.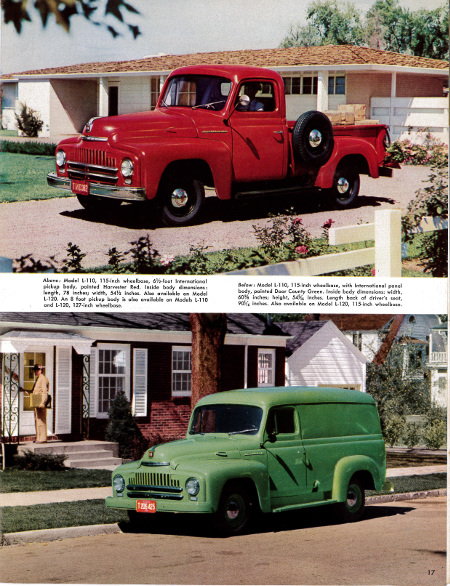 On a historical note, it was iconic industrial designer, Raymond Loewy, who created the well known International logo that features an H in a black letter with a red letter I in front. That company brand first appeared on some of the 1945 International truck models. The well-built International trucks were able to take care of a variety of jobs for everyday consumers and the commercial market. The trucks were great for hauling heavy-duty jobs and they were very dependable for its customers.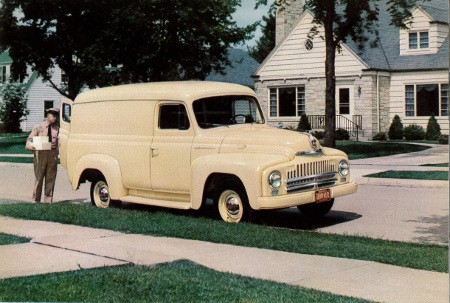 Another truck model that was very popular among customers were the completely redesigned panel series. Advertising copy called the models "Heavy-duty Engineered for performance economy long life." The models were powered by the Silver diamond 220 cubic inch overhead valve, six-cylinder engine which most consumers thoroughly enjoyed. The new panel truck models offered a completely new redesigned chassis which at the time allowed for better load distribution for customers. With the introduction of the L-110, L-120 and L-130 series International trucks, buyers were able to choose from three variations of the same chassis depending on need. Customers were assured to get the best truck for their own particular hauling job. For the cab interior, the driver could sit comfortably inside a steel, reinforced compartment that stood up to any type of handling or driving and it offered the driver and passenger excellent visibility.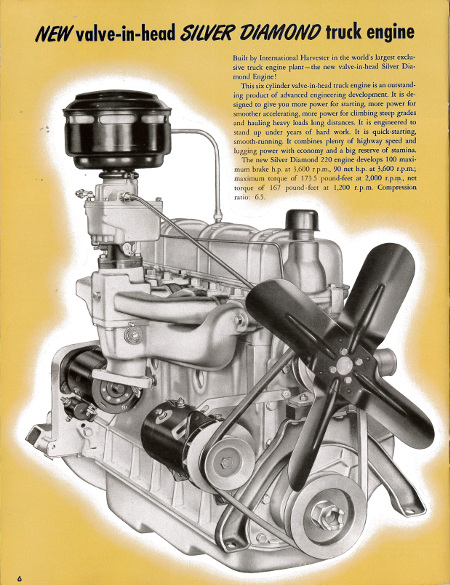 The Silver Diamond engine was used on most International trucks and it was very popular among customers. It was a six-cylinder valve-in head truck engine that offered the driver great advanced engineering which most customers really admired. It also offered long-lasting timing gears along with heavy duty, heat treated aluminum alloy four ring pistons.

In conclusion, the International Harvester truck history has a long and interesting timeline that plays a special role in our automotive heritage. Frederick W. Crimson the author of "International Trucks" wrote, "There is no other truck manufacturer in the world which has built such a variety of models over such a wide span of years as International Harvester."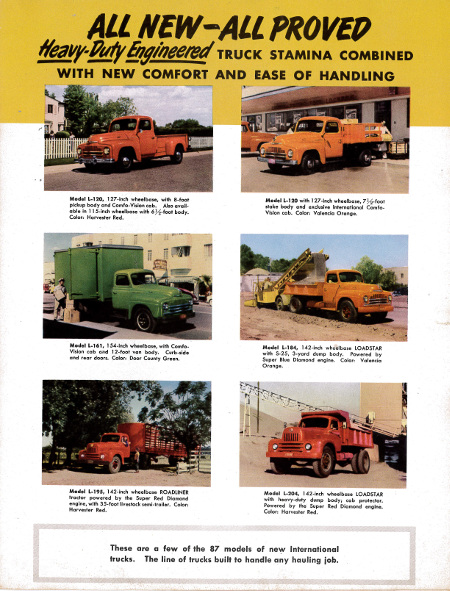 ---