By Robert Tate, Automotive Historian and Researcher
Images Courtesy of Robert Tate's Collection
Posted: 05.23.2018
A 1960 special edition of the Dow Diamond magazine
For many years, the Dow Chemical Company has been a part of the automotive manufacturing process, specifically in the development of vehicle parts. While the automakers designed, built and sold their automobiles, Dow Chemical provided chemical products and engineered and tested parts that have affected the look, performance and cost of vehicles. Whoever thought that a chemical engineer would have an effect on automobile design!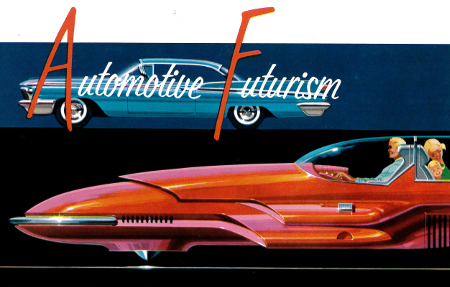 For example, Magnesium had offered advantages in auto parts that were used in 1961 models. Magnesium was a metal first used in the early days of automaking because its light weight and low prices. Also, it was easier to die cast; it was also strong and easier to machine as well. Magnesium's history in American automotive manufacturing dates back to 1936, but magnesium pistons were used in racing cars as early as 1921.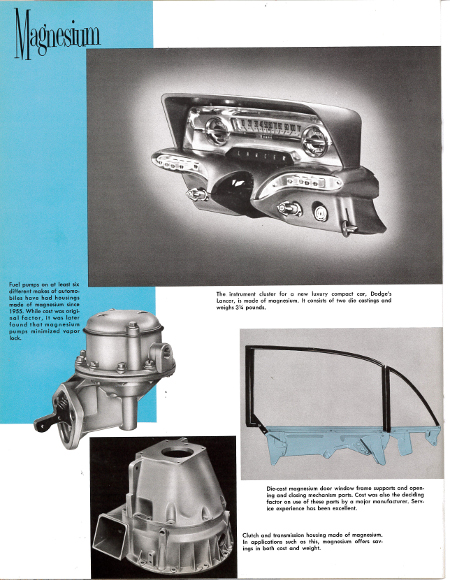 Robert Hansen, who was head of Dow's Automotive Chemical Laboratory during the 1960s, said, "A fluid meeting the requirements to actuate these car mechanisms has now been produced. Dow's Automotive Chemicals Laboratory is busy on a number of other developments to help shape the cars of the future. The recent introduction of Dowgard cooling system fluid is another example of this research for the future." Dow also used light-metal products during the assembly process to increase efficiency and lower manufacturing costs.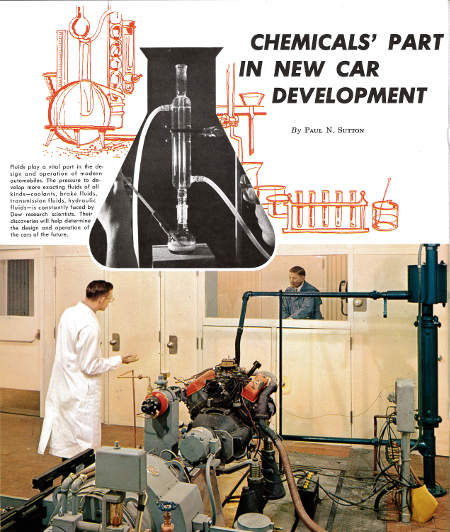 Another important part of Dow's history and its relationship with automotive manufacturers was the Textile Fibers Department. For example, Dow said, "American housewives' interest in automotive interiors is one of the most important factors in car buying." During the early 1960s, metallic yarns became a major feature of seat fabrics -- called body cloth in trade jargon. First used in silver and gold shades only, the range of Lurex was expanded into several great-looking colors that became available for all types of automobiles. The unique shape and thermal properties of Rovana yarn provided a new dimension in fabric deigns. The ribbon-like shape produced more yards of fabric and greater economy than the conventional round-shaped yarns of the past.

The last products created by Dow Chemical used in the automotive assembly process were coatings. The cost, performance, appearance, comfort and durability of automobiles were all impacted by these coating products. Dow was the first U.S. company in automotive history to organize a separate coating group. Coatings at the time were not well-known by people other than chemists or engineers. For example, a Dow paint latex made possible the first water-thinned primer for automotive use, which helped our American automakers sell great looking cars.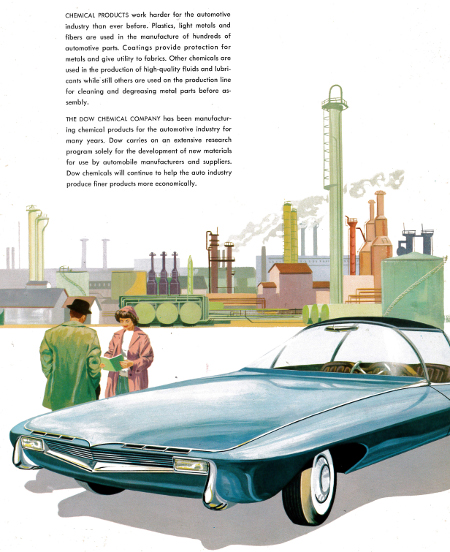 In conclusion, this story is dedicated to all of the men and women, who worked for Dow Chemical to help the auto industry keep pace with the age of manufacturing.
Bibliography
Dow Diamond magazine. "Dow Diamond Special Issue 1960." Published by the Public Relations Department of the Dow Chemical Company, Midland, Michigan.