By Robert Tate, Automotive Historian and Researcher
Images courtesy of Robert Tate's collection
Posted: 01.22.2018

While the great Bill Mitchell is now known for many great designs and automotive concepts, one of his first truly memorable projects was the 1941 line up of Cadillac models. Mitchell got his start with General Motors just a few years prior in the Art & Colour studio on Dec. 10, 1935 at just 23-years-old.

The 1941 Cadillac models offered the consumer the unique Cadillac style which had become a favorite among the motoring public in America. The models represented Coach-Craft by Fleetwood and great appointments of the Fleetwood interior were all completed and designed to the last detail. Also contributing to the superior design of the 1941 Cadillacs was GM Designer Arthur Ross. Ross, was credited with creating the first sketch using the horizontal grill with an egg-crate texture.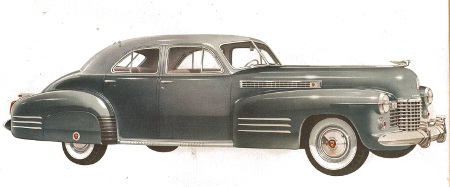 Some designers have called the 1941 Cadillac models as one of the most cherished of American automobiles throughout history. Walt McCall said in his book "80 years of Cadillac La Salle," that the "...1941 model year holds a special place in Cadillac's long and proud history. Cadillac sales set a new record. It was a year of major styling change, and more than any other, firmly established Cadillac's strong and extremely successful styling identity." The all new 1941 Cadillac models established Cadillac as America's ultimate automobile status symbol.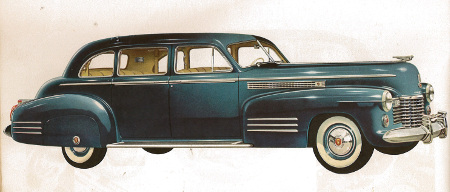 The durable V-8 engine was unchanged for the 1941 model year, but the frame was redesigned to be much more rigid for a smoother ride on all types of roads. At that time, Cadillac offered the consumer the Sixty-One, Sixty-Two, Sixty-Three, Sixty-Seven and the great looking Fleetwood Sixty Special and the popular Fleetwood Seventy-Five. Another new model that was added to the Cadillac brand in 1941 was the Series 67 model which was a large four-door sedan, featuring a long wheelbase, and was manufactured only in the 1941 and 1942 model years.

During that model year, a total of 4,100 Sixty Special Cadillac models were built for the consumer market. For 1941, Cadillac models manufactured a record 66,130 vehicles. This was higher than the previous all-time sales record that was established in 1937. For 1941 Cadillac offered many great accessories for the consumer market. For example, the consumer could order moldings exterior (Hood & body) finished in color rather than chrome. The entire car could be ordered in one color or two-tone combinations as well. The instrument panel, steering column and hand brake lever could be painted a special color for the consumer. A sheepskin mat could be ordered for all body styles and options were available for rear quarter lamps as well as extra radio speakers for that special driver.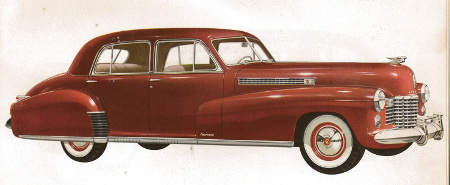 The bodies of the 1941 Cadillac designs had a striking new appearance with many different features which many consumers had admired. The average cost for a 1941 Cadillac model was between $1,435- $ 3,150 for a Series Seventy-Five Imperial Sedan.

In conclusion, the 1941 Cadillac models were great looking designs that will always be a classic.