By Robert Tate, Automotive Historian and Researcher
Images courtesy of the National Automotive History Collection
Posted: 05.30.2017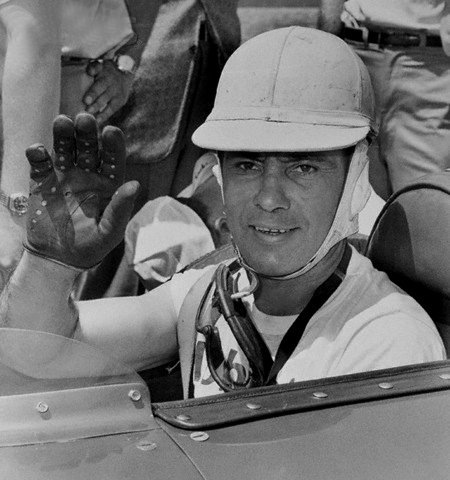 Bill VukovichThis is a story about the late Mr. Bill Vukovich Sr. and his early career as a great race car driver.

Vukovich was born on Dec. 13, 1918 and he grew up on a farm in Fresno, Calif. His racing career began at an early age, and he quickly established himself as one of the best drivers during the first years of auto racing. He established a base of fans around the country who supported the talented racer.

He was introduced to auto racing at the age of 14, at first cutting his teeth with the Midget car-racing program. He would go on to win the AAA National Midget crown title.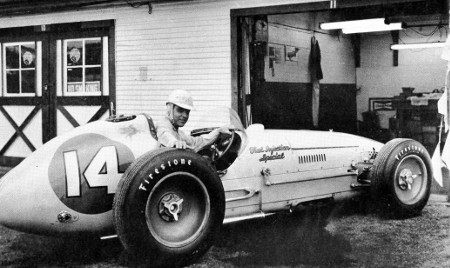 He teamed up with Fred Gerhardt racing to build a Drake-powered midget racing car for the beginning of the 40th season. In 1946 and 1947, he drove the old Drake No. 1 shaker race car in many events. Vukovich was somebody who truly enjoyed the sport and passion of racing. He once said, "I work for a living. I race for a hobby."

In 1949, Vukovich joined the AAA Midgeteers and finished 5th in the Pacific Coast standings behind legendary race car drivers including the late Mr. Perry Grimm, Norm Holtkamp, Troy Ruttman and Manny Ayulo.

At the 1952 Indianapolis 500, Vukovich ultimately lost after leading for most of the race, however was fortunate to escape with his life after a quarter-inch pin in his car's steering column broke and he drove his car into the wall at high speed. He was just nine laps from completing the race when the accident occurred, however, he climbed out of his car and watched other racers cross the finish line without him.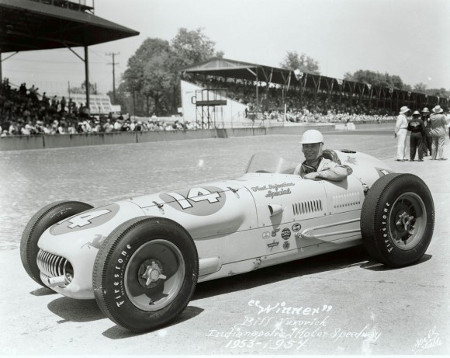 In 1953, Vukovich returned to Indy and went on to dominate the event while setting an average racing speed record with 130.84 mph. The talented driver came back in 1954 to bring home back-to-back Indy 500 victories. His final win at Indianapolis had now placed him in the history books among the lineage of the racing elite.

In 1955, Vukovich planned to go after an unprecedented third win at Indianapolis, but he began to have mixed emotions about this particular race. He even told a close friend that he had a bad feeling he wouldn't finish the race. On the night before the race, he had turned to his wife and said, "We ought to forget the 500 race and go home." However, Mr. Vukovich was determined to keep his passion alive and he wanted to continue to race again.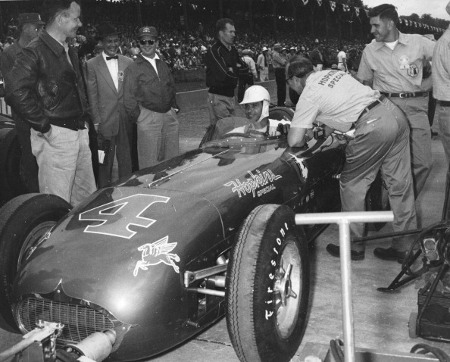 That infamous day was cool, the sun was out, and Billy Vukovich was the sentimental favorite to make it a remarkable three wins in a row.

On the day of the race, Vukovich had hurtled down the backstretch on the 57th lap, four cars were just ahead and had become tangled up with each other. A car ahead swerved to avoid the wreckage but lost control of the vehicle, then struck another car pushing it in front of Vukovich who hit the car at an extremely high rate of speed. Vukovich became airborne then hurtled back down to the track and somersaulted several times before the vehicle burst into flames.
When crew members lifted Billy Vukovich from his burning car, the 36-year old driver from Fresno California was already dead.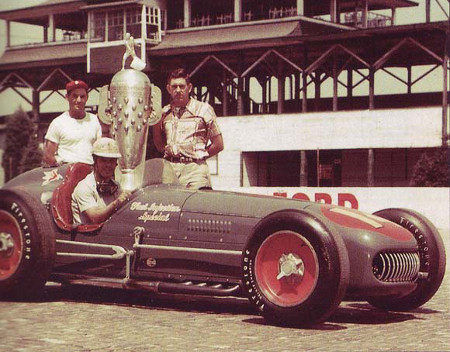 Although his career fell short due to the unfortunate accident that occurred on May 30, 1955, Vukovich, today is remembered as a great race car driver who sped his way into the history books.

Vukovich received numerous posthumous awards and recognitions:
• 1990 – Inducted into the National Midget Auto Racing Hall of Fame
• 1991 – International Motor Sports Hall of Fame
• 1992 – Motor Sports Hall of Fame of America

In conclusion, the late Stanley H. Brames said this about the late Bill Vukovich, Sr., "To those of us who were privileged to know Billy, however briefly, there will never be another quite like him. Wherever there is the smell of burning oil, the sound of racing engines, the screech of tearing tires, there also will be the memory of Billy Vukovich, one of the greatest of them all."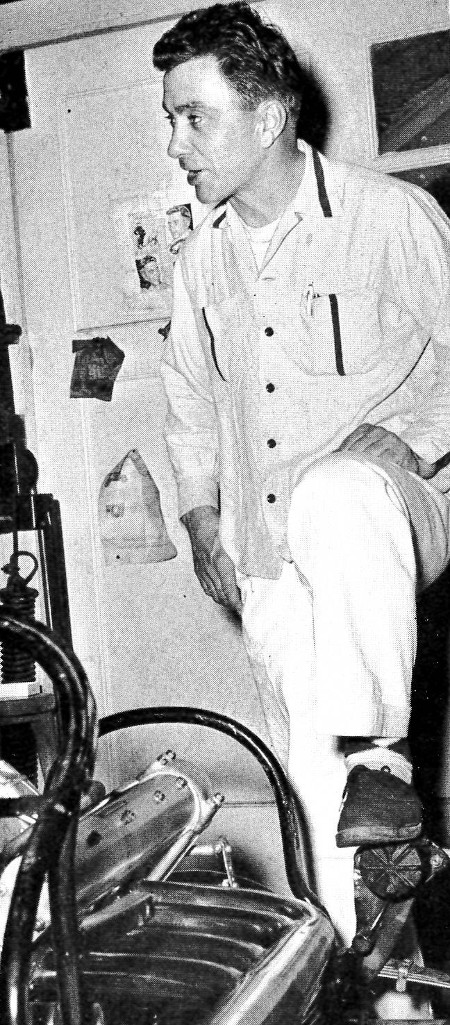 For further information on photos please visit http://www.detroitpubliclibrary.org/ or email This email address is being protected from spambots. You need JavaScript enabled to view it.. Please do not republish the story and/or photographs without permission of MotorCities National Heritage Area. (Bibliography: Latshaw, Bob. "Vukovich Death Knell Sounded a year ago" Detroit Free Press 6/1/1955; Russo, Bob. "The Vukovich" Speed Age magazine November 1953.)

If you would like to contribute an article for the MotorCities newsletter, email This email address is being protected from spambots. You need JavaScript enabled to view it. or call 313-259-3425.
---