By Robert Tate, Automotive Historian and Researcher
Images courtesy of Jesse Alexander and Robert Tate's Collection
Posted: 07.05.2017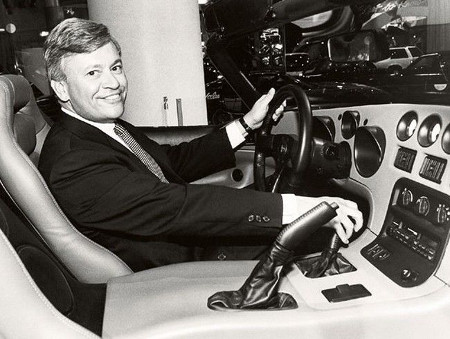 Tom Gale
Thomas C. Gale was born June 18, 1943 in Flint, Michigan. Like many Flint natives, Gale's family had an entrenched history with Buick with Gale's father working as an engineer and his grandfather a former assembly line worker.

Gale graduated from Michigan State University with a degree in engineering with his eye trained on the automotive industry eventually landing a job at Chrysler in 1967. Gale once said that even with a degree in engineering, he was trained as a designer and spent his first four years at Chrysler in the engineering department.

"I was in the door, though, and I figured I could never go from design to engineering, but I could go from engineering to design," Gale has said.

The Tom Gale I know lives, breathes and loves car design. His first assignment with Chrysler was the Plymouth Barracuda.

In 1985, he would be promoted to vice president at the age of 42. He was responsible for directing all activities of the product design office. Prior to that, Gale served as director of exterior design starting in 1982 and then interior design.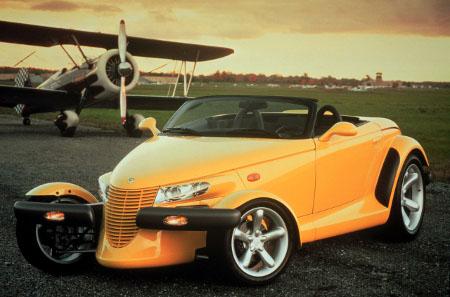 1997 Plymouth Prowler
Gale was also very much involved with special design projects like the Plymouth Prowler and the very popular Dodge Viper.

Throughout his great career, Tom Gale had played a major role in many of Chrysler's major design themes that consumers have enjoyed for many years. In 1991, Gale along with former Chrysler President Robert Lutz, unveiled the Dodge Neon concept car. The models became a huge success among motorists and brought in great sales revenue for the company.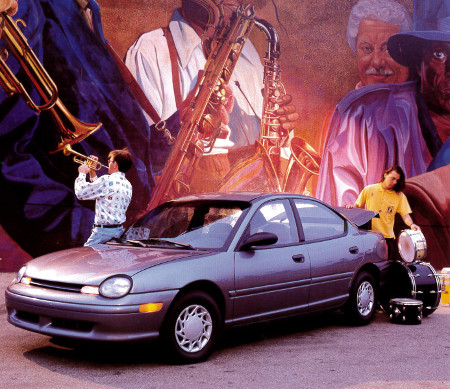 Dodge Neon
Another great design success story was the Chrysler's new "Cab forward design look." I remember at the time saying to myself that these new models were the best looking design vehicles on the road compared to other competitively priced autos.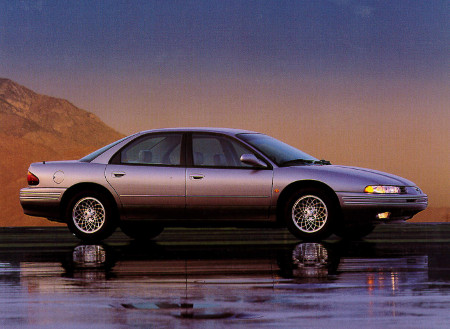 Chrysler had offered the most versatile line up of all automotive designs within the industry. The new Cab-forward design introduced refined aerodynamic styling, exceptional visibility, and best-class interior room for the driver and its passengers that many consumers really enjoyed. Chrysler's cab-forward LH sedans helped turn the company around.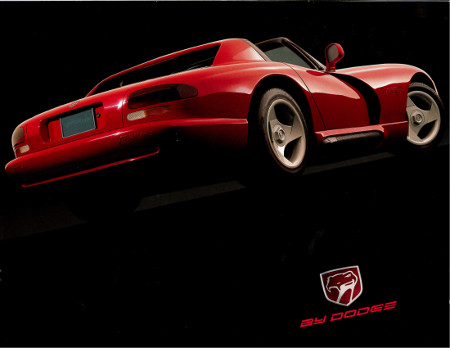 Dodge Viper
Credit for the first Viper show car should go to Tom Gale along with a young designer named Craig Durfee, who later moved to the styling studio at Audi. It was Durfee who created the original Viper sketch. Other players involved at the time included Robert Lutz and the late Carroll Shelby and Francois Castaing.

There were other great designers who also worked with Gale to move Chrysler products forward such as Neil walling, who retired in 1999, along with the late and talented John Hurlitz and Trevor Creed were also a part of Chrysler and Tom Gale's great success stories. In his book "Chrysler," published in 2000, author Dennis Adler wrote, "Some say the man whose vision of Chrysler's future in the mid-1980s helped create the Chrysler Corporation of the 1990s."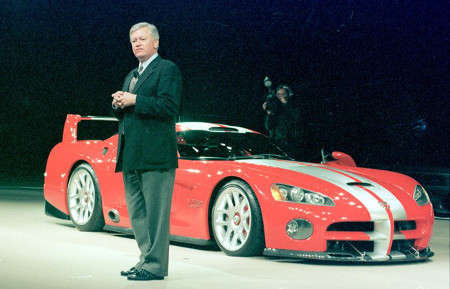 Tom Gale was a visionary and a great automotive designer. It was Gale who made his mark on automotive history from his great design concepts to actual production vehicles like the PT Cruiser along with the very unique Plymouth Prowler, one of the few production "hot rod" vehicles.

In 2000, Tom Gale retired from Chrysler. He left behind a great legacy that spanned 33 years and had a comparable impact to the 1957 "Forward Look" product line led by the late and great Virgil Exner.

In Conclusion, Tom Gale will always be a part of our Automotive History. He is a great and talented person.
---