By: Robert Tate, Automotive Historian/ Researcher
Images: Courtesy of the National Automotive History Collection
Posted: 04.08.2015
Wendell Scott was the first African American race car driver to race and participate in the NASCAR circuit and the first African American to win a race in the Grand National series (now the Sprit Cup series). Scott was born on August 28, 1921 in Danville, Virginia. From an early age he always had a special passion for auto racing. He would later participate in the War in 1942, and during the time of war, he served in the 101st airborne division until 1945. Guided by his vision and long term compassion and commitment, Scott had trained as an awesome auto- mechanic. After the war, Scott's journey in racing began and it wasn't until 1947 when he placed 3rd and won $50 dollars at the Danville Fairgrounds Dixie Circuit race track. Later, he opened his auto-repair business and started a family with his wife Mary. Scott was dedicated to auto racing, and in 1950, he would make his first attempt to enter a NASCAR sponsored race. Scott began his racing career in local circuits and attained his NASCAR license in 1953, making him the first African-American ever to compete in NASCAR racing.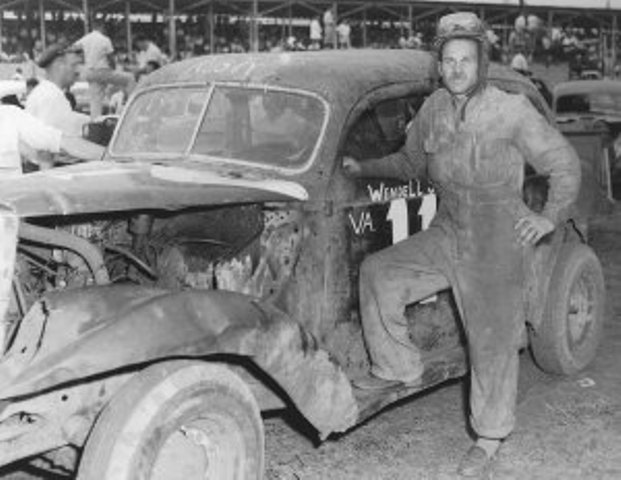 Early Days of RacingIn 1959, he won 22 races, along with the Richmond track championship and the Virginia state sportsman title. In 1961, he competed in the NASCAR's Grand National at Spartanburg Fairgrounds in South Carolina; he would later finish in the top ten 5 times earning $3,240 dollars. Wendell Scott never felt like he was there to make a statement. In fact, his only desire was to race automobiles. Scott had a lot working against him during his career as a Grand National NASCAR driver. He was an independent race car driver and racing against factory-backed drivers. On the track, and for many years, Scott would drive without any type of sponsorship. During the 1960's, virtually no one would help (sponsor) Scott with his race car, so his family did with the financial support. However, his biggest obstacle was the fact that he was African American. He was blocked from many races and sometimes run off the track because of his skin color. However, he never let this stop him, and despite the odds stacked against him he was an excellent and fast race car driver who often won and participated within many schedule racing events.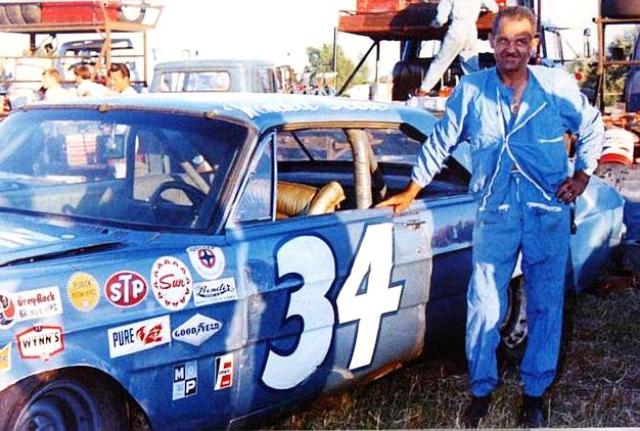 Wendell Scott Race Car Drive number 34Scott placed consistently throughout the 1960's, and by 1962, he had eleven top ten finishes and had earned $7,000 dollars. By 1965, he was rated eleventh in the nation and within the same year he won $20,000 dollars in prize money. On December 1, 1963 Wendell Scott became the first African -American to win a race in NASCAR's top division. In 1964, he set a grand National record for a 40th place starter at the World 600 in Charlotte, North Carolina. Scott was able to go from his 40th place start and finish ninth. No other driver had ever done that before. His greatest accomplishment came in 1963, when he won his first and only Grand National race. Unfortunately his victory was marred by tampering with the scoring that was most likely the result of unfavorable intentions; he would continue to race for ten more years.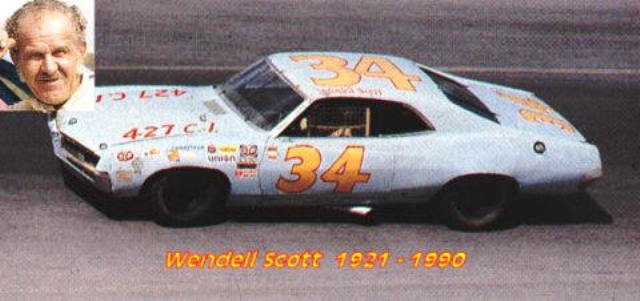 Wendell Scott RacingHe continued to be a very competitive driver despite his low-budget operation through the rest of the 1960's. Scott finished in the top ten in the point standings. He finished 11th in points in 1965, he finished 6th in 1966, 10th in 1967 and finished 9th in both 1968 and 1969. His top year in winnings was in 1969 where he won $47,451 dollars. 1973, was not a good year for Wendell Scott, he suffered severe injuries in a race at Talladega, Alabama. Unfortunately, he was forced to retire from auto racing due to injuries from the Talladega, Alabama in 1973. Wendell Scott in his career achieved many wins and 147 top ten finishes in 495 career Grand National starts. On December 23, 1990, Wendell Scott died from spinal cancer. Today, the legacy of Wendell Scott is still celebrated by many fans and his legacy will always be a part of automotive history.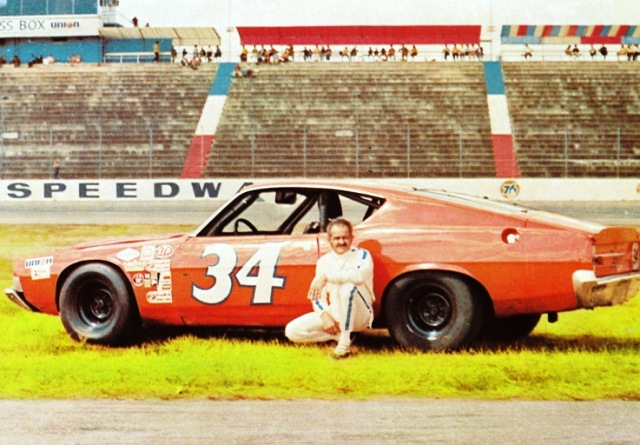 Wendell Scott TorinoIn 1977, Wendell Scott was inducted into Black Athletes Hall of Fame. In 1994, he was inducted into Jacksonville, Florida Hall of Fame. In 1997, he was inducted into National Sports Hall of Fame. In 1999, he was inducted into International Motor sports Hall of Fame. In 2002, he was inducted into Danville Museum of Fine Arts and History Hall of Fame and having achieved only one Grand National Win. In 2014, Scott was inducted into NASCAR Hall of Fame. Wendell Scott today has a street named after him in his hometown of Danville. Two years after Wendell Scott made his great debut in NASCAR's top series his perseverance has turned historic for future generations to come.

A special thanks to Robert Tate, Automotive Historian and Researcher, for donating the story to the MotorCities Story of the Week program. Photographs are courtesy of the National Automotive History Collection. (Bibliography: Donovan, Brian. "Hard Driving: The Wendell Scott Story" May 12 2009.)
For further information on photos please visit http://www.detroitpubliclibrary.org/ or email This email address is being protected from spambots. You need JavaScript enabled to view it.. Please do not republish the story and/or photographs without permission of MotorCities National Heritage Area.
If you would like to contribute an article for the MotorCities newsletter, email This email address is being protected from spambots. You need JavaScript enabled to view it. or call 313-259-3425.