By: Robert Tate, Automotive Historian & Researcher
Images: Courtesy of the National Automotive History Collection Mod Top vehicle owned by collector Dave Goodwin
Posted: 08.26.2015
I remember years ago attending the Kruse International car show/auction in Auburn, Indiana and for the first time looking at a 1969 Barracuda "Mod Top" automobile that was on display.
I knew at that moment that this car would forever be a part of our automotive history and culture. In 1969, the 'flower power' psychedelic period, which many people still have many fond memories of, was prevalent in many aspects of the 1960's culture. Also at that time you were probably listening to the great sounds of the American folk singing trio Peter Paul and Mary singing "Leaving on a Jet Plane." Perhaps you were even enjoying the sounds of the great Jimi Hendrix.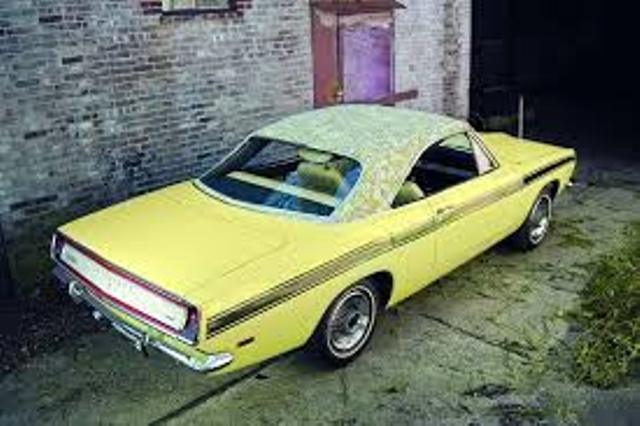 Mod Top 1969 Barracuda
1969 was a also great year for automotive designs and styling that many Americans thoroughly enjoyed. The Chrysler Corporation's Plymouth division introduced a new design for their Barracuda line which offered many great performance options as standard equipment. The Barracuda series featured a 318-cubic inch engine along with a 340-inch V8 standard engine or a 383-cubic inch V8 optional.

The "Mod Top" was a special model designed for a more youth-oriented consumer market and for young women as well. The "Mod Top" was a sun-fire yellow color combination that offered a floral print design which some consumers did not like. However, it proved to be an iconic vehicle that made history.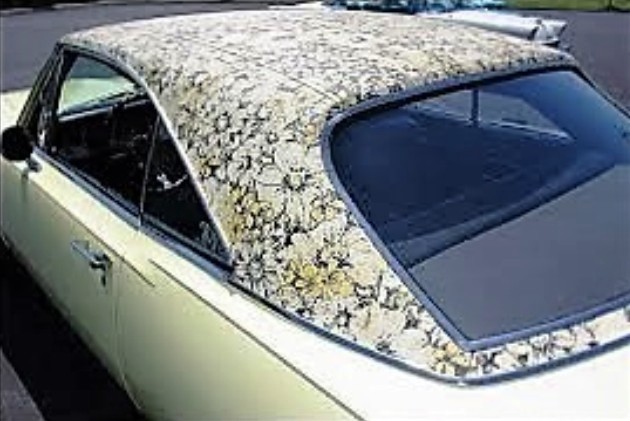 Mod Top
The "Mod Top" Barracuda models were manufactured in relatively low production numbers, only 937 models were produced. The "Mod Top" models offered a yellow/green/black floral design pattern for its interior along with a vinyl roof. Although most models were offered in yellow, five were painted green (limelite metallic). You could also order a model with green vinyl bucket seats.

Floral inserts were also added to the list of interior color combinations as well. Barracuda models were manufactured in three body styles: fastback, hardtop and convertibles. However, the 1969 Barracuda "Mod Top" models were manufactured in hardtop models only.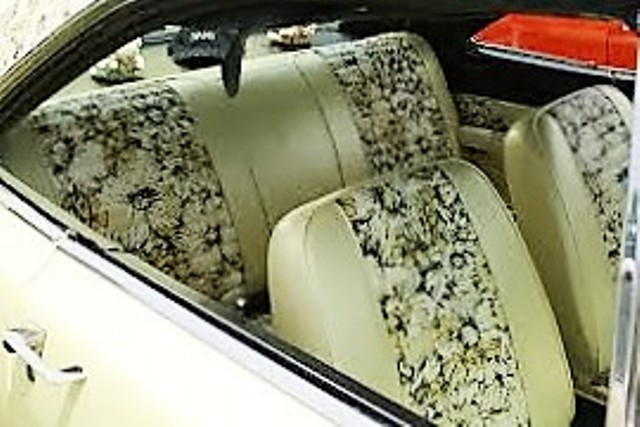 Mod Top Interior
The company that was contracted to help develop the "Mod Top" color combinations was Stauffer Plastics Division. Interestingly enough, Stauffer Plastics Company was in the business of making and supplying shower curtains and tablecloths. However, the company was authorized by the Chrysler Corporation to help in developing the floral design for the "Mod Top" special models.

A flowered vinyl roof was also available on the two-door hardtop Plymouth Satellite with a matching flowered mod interior (blue/green floral pattern). This package was also called the "Mod Top." Consumers who wanted something different could also order the Mod Top without the flower top design. In addition to the floral top and/or floral interior, there were Mod Top decals on the Barracuda models to indicate that this was an authentic Mod Top model. The base price for a Mod Top model in 1969 cost the consumer $2,780 dollars.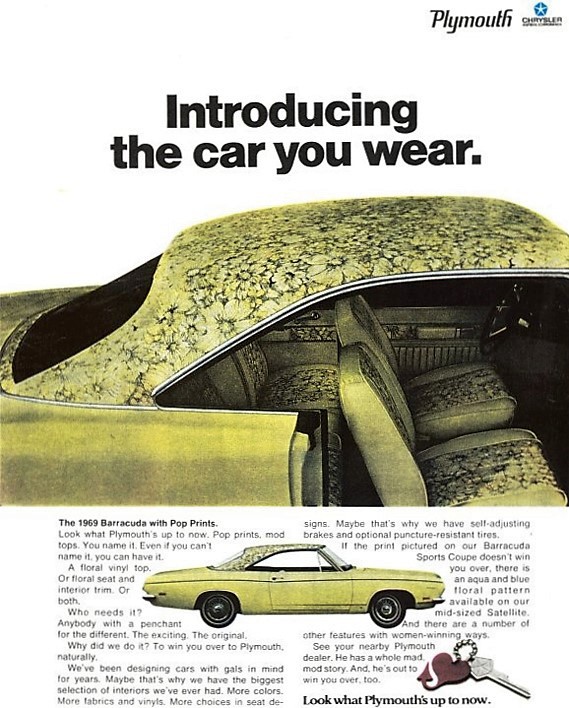 Plymouth Barracuda Mod Top
Chrysler also offered other floral top designs within their Dodge division. Those, however, were not referred to as Mod Top models. They were called "Floral Tops" which included the Dodge Swinger, Swinger 340, Dart Custom and Dart GT hardtop models.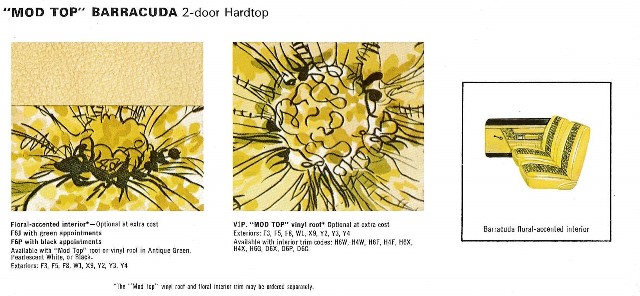 Mod Top Color and Trim
The 1960s were a time of tie-dyed shirts, the flower-power movement, along with automobiles that symbolized our culture in a "Mod Top" sort a way. For these reasons and more, the Mod Top models will always be a part of our automotive heritage.

For more information on the "Mod Top" special models, please contact the Mod Top Registry at www.mooresmopars.com/modtops.html

A special thanks to Robert Tate, Automotive Historian and Researcher, for donating the story to the MotorCities Story of the Week program. Photographs are courtesy of the National Automotive History Collection. (Bibliography: Bumbeck Mike. "Flower Power-Plymouth Targeted the Counterculture Generation with its 1969 Barracuda Mod Top and Made an Instant Collectible" Hemmings Classic Car, November 2011. Plymouth 1969 Data Book. Facts Features, Color & Trim. Chrysler-Plymouth Division News Bureau. "New Plymouth Barracuda for 1969". September 1, 1968. Photography- David Traver Adolphus.)
For further information on photos please visit http://www.detroitpubliclibrary.org/ or email This email address is being protected from spambots. You need JavaScript enabled to view it.. Please do not republish the story and/or photographs without permission of MotorCities National Heritage Area.