By: Robert Tate, Automotive Historian/ Researcher
Images: Courtesy of Robert Tate's collection
Posted: 08.19.2015
One of the most iconic American automobiles that is not only exceptionally popular but has also demonstrated consistently strong sales within the automotive industry is the Mustang by Ford Motor Company.
I remember being a young kid in April, 1964 when the Mustang was first introduced to the public. I remember the Ford Motor Company advertisement that featured horses running with the vehicle in the commercials. This quickly became one of my favorite advertising themes of that time. I would always run to the television set just to see the commercial.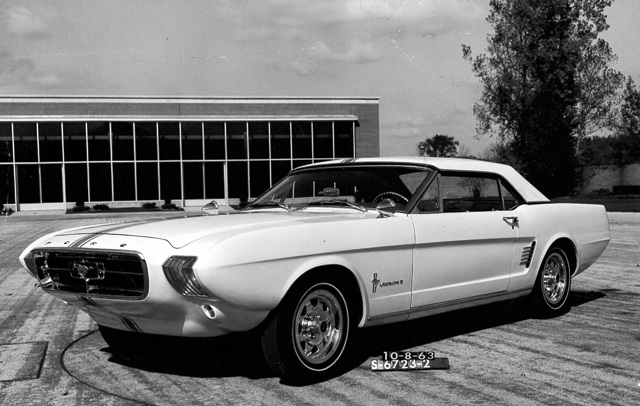 Ford Mustang Concept
On a historical note, it was the Mustang I and II concept models that were used in the development of the real Mustang production vehicle. In April of 1964, the late Gene Bordinat, vice president of Design for Ford Motor Company, said, "It is a real pleasure for me to discuss the styling of the Mustang because this vehicle is the result of one of the most exciting and most satisfying design programs of which I have been connected with in my 25 years in automotive styling. Almost without exception, the people who have seen the plastic models or prototypes of the Mustang have expressed not only their approval of its appearance but also their intention to buy one."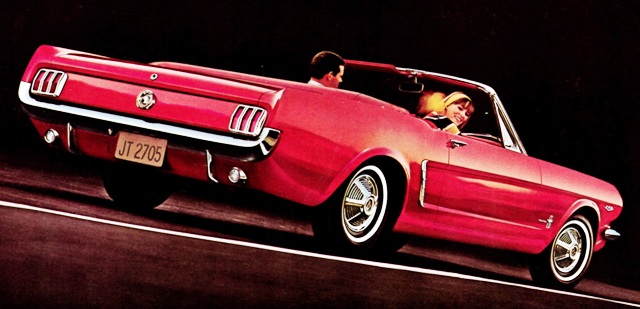 Mustang Convertable 64 and a half
Mustang created huge profits for Ford Motor Company when it was released in the spring of 1964. By the end of that first year, more than 500,000 models had been sold. It was a popular car among people of all ages and all walks of life. Mustang also became the official Pace Car for the 1964 Indianapolis 500 racing event. Mustang also introduced during its mid-year announcement program, a great looking Mustang Fastback GT model design.

As the journey would continue throughout the years, Mustang continued to offer many styling models for the consumer market. In 1965-66, Shelby began production of the GT Fastback Mustangs with the 350 V-8 engines. They were fast cars for people who wanted great excitement in their lives and dared take a walk on the wild side. The years 1967-68 were great years for Ford and the Mustang which once again had generated huge profits within their markets. Mustang offered new styling features in 1967 and the Mustang 2+2 models offered sports stripes and sports car performances.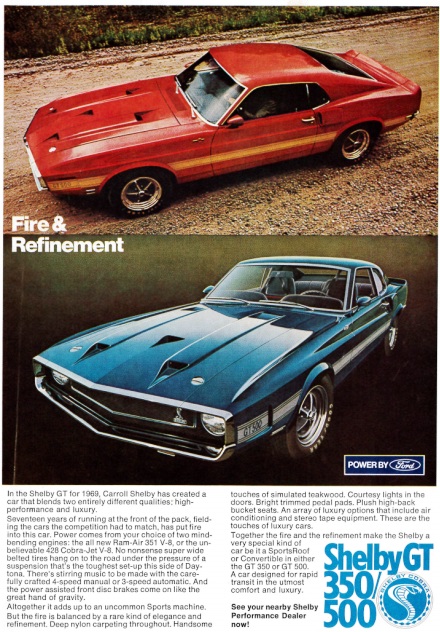 Shelby Mustang
On a special note, another individual who was involved with the Mustang project were Lee Iacocca, who had took over as Ford Division vice president. Other members of the team included Donald N. Frey, John Najjar, and Joe Oros, Gale L. Halderman, Jimmy Sherbourne, Givliano Zuccato and Hal Sperlich amongst many other talented individuals.

In 1969, Mustang released the Mach I which was a performance production model that offered an air scoop, racing stripes and a rear deck spoiler. For those who wanted even more, you could order a 428 Cobra engine package. The models sold for $3,125 dollars. The 1970s Mustang would later change Ford's design direction. In late 1970, Ford abandoned most of its Trans-Am, USAC, NASCAR and international competition efforts and also began to change the Mustang's character after what Ford Division called the "Sizzlin 70s."

An all new third-generation design was introduced by 1971. This model was the designed product of the late Semon E. Bunkie Knudsen who served briefly as Ford Motor Company President in the late 1960s.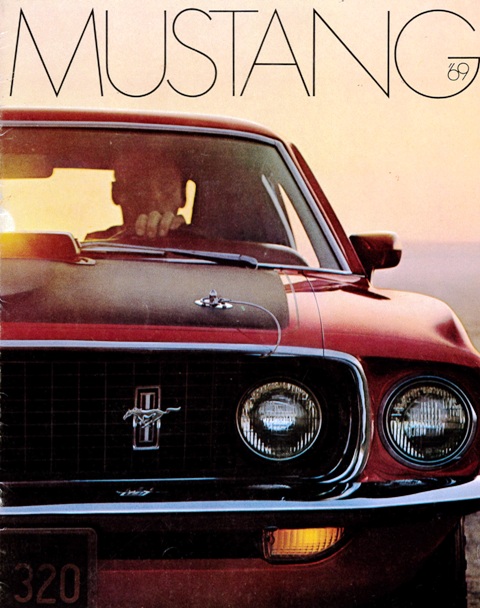 1969 Mustang
In 1981, Ford Motor Company returned to racing and the turbo-charged Miller Mustang was its state-of-the-art road racing flagship. Driven by Klaus Ludwig, the car quickly re-established Mustang's winning tradition with back to back victories in IMSA GT races at Brainerd Minnesota and Sears Point California. In 1989, Ford's legendary pony cars reached a milestone when Ford celebrated its 25th birthday with a high a performance 1989 GT convertible package which many fans celebrated and admired. Today, Mustang is still going very strong with great designs that still offer that great muscle style for many consumers from all over the world.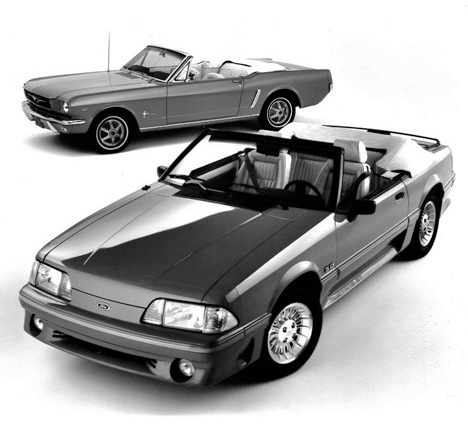 Mustang's great reputation was built on 50 years of passion and great performance. Many Ford fans from around the world have celebrated this American icon since 1964. Maintaining its prestigious status, the stylish design of the 2015 Ford Mustang was recently introduced at the New York City world's Fair site where the iconic pony car debuted nearly 50 years ago. (Detroit Free Press).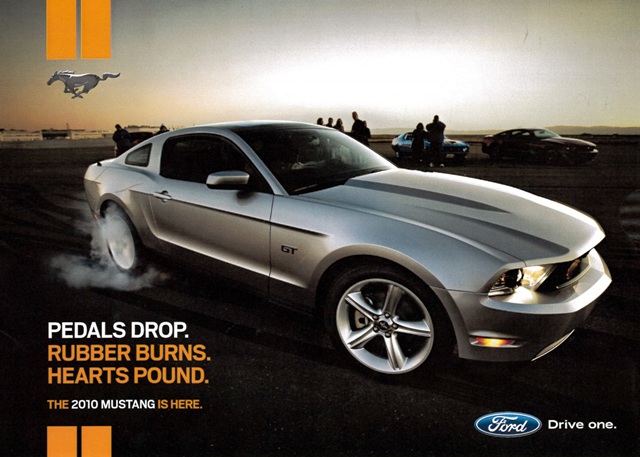 2010 Mustang
A special thanks to Robert Tate, Automotive Historian and Researcher, for donating the story to the MotorCities Story of the Week program. Photographs are courtesy of Bob Tate's Collection. (Bibliography: Holls Dave & Lamm Michael. "A Century of Automotive Style 100 Years of American Car Design".1997. Witzenburg L. Gary. "Mustang The Complete History of America's Pioneer Ponycar." Staff of Automobile Quartely 1979. Dammann H. George. "Illustrated History of Ford 1903-1970 ". 1970)

Please do not republish the story and/or photographs without permission of MotorCities National Heritage Area.