By Robert Tate: Automotive Historian/Researcher
Images Courtesy of the Robert Tate Collection
Published 9.15.2014
In 1934, Carl Breer and two of his associates, Owen Skelton and Fred Zeder, created a special kind of Chrysler vehicle that would become very controversial in the auto industry. Many Americans did not like the 1934-1937 Chrysler or DeSoto Airflow automobiles. However, the vehicles offered many innovations and safety features that proved these models were simply ahead of their time.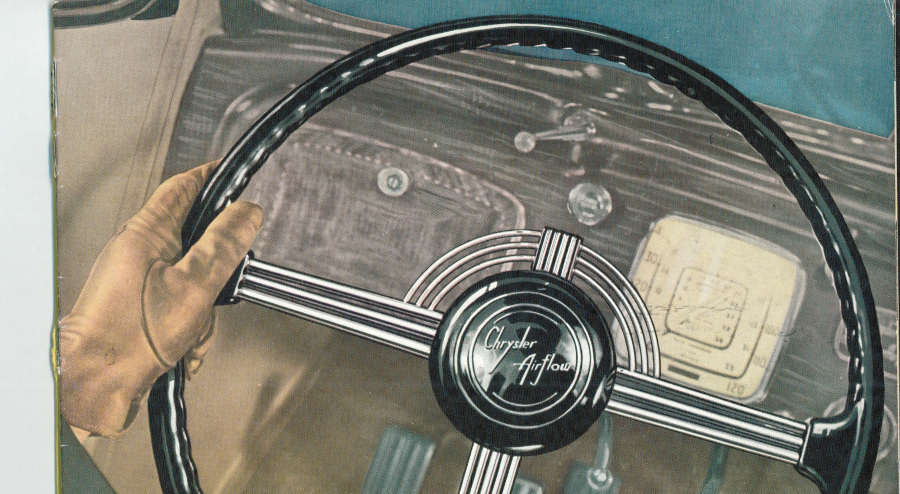 During the early stages of Chrysler Airflow development, there was constant wind tunnel testing with smaller wooden models and delicate instruments. The goal was to determine the effect of head-on wind resistance and rear end wind drag. These tests had proven that over time that with increasing speeds, wind resistance alone consumed an astonishing amount of power. It took six years to develop the new Chrysler and DeSoto Airflow automobiles, and they were great looking vehicles to some.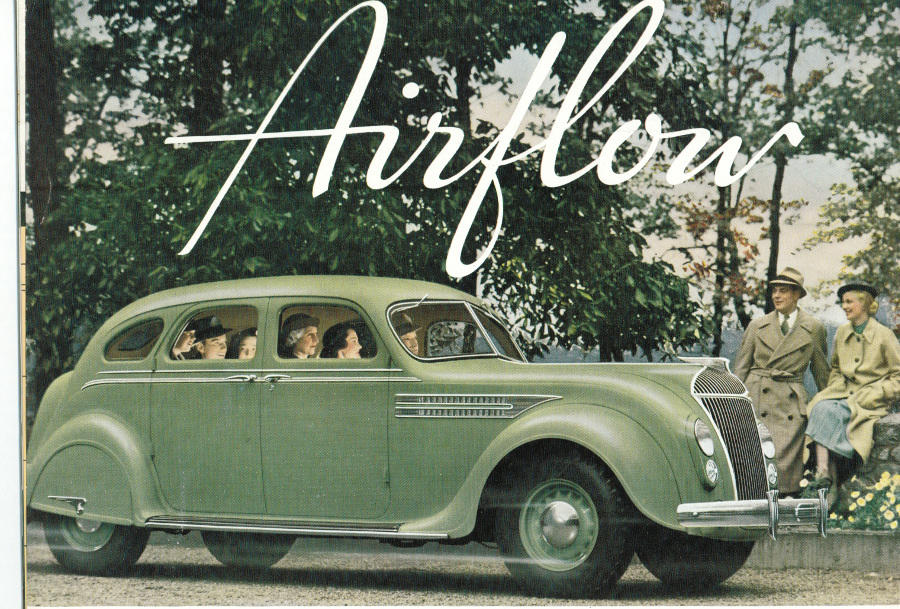 The Chrysler Airflow models were released in 1934, creating a huge impact on the market after being introduced at the 1934 Automobile show. However, 1934 was also a year of despair, as the Great Depression changed so many American lives. Despite the economic times, Chrysler continued to move forward with its Airflow package design program. During the first car show where the Airflow models were featured, one journalist from Motor Yearbook said, "At first glance, these cars will look strange to most people, however, after you have looked at them for two or three days you become accustomed to them and sooner or later you begin to admire them."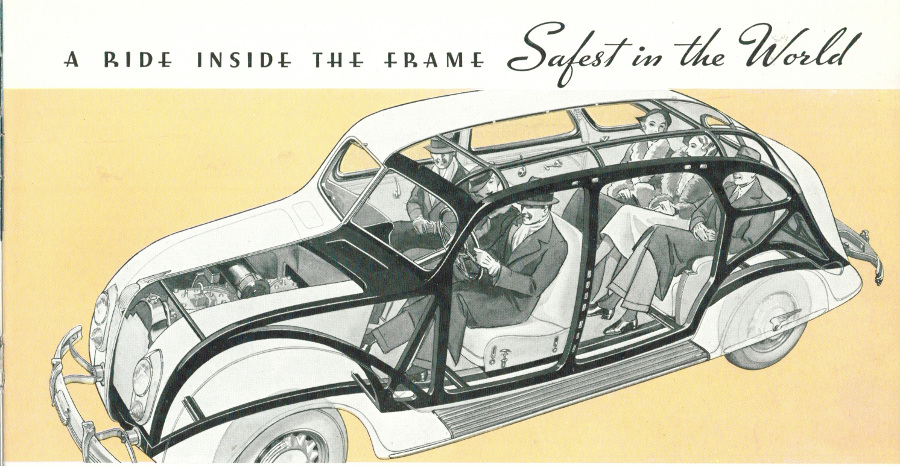 The appearance of the Chrysler Airflow was designed to include a hood that had a long graceful curve, headlights, and a chromed grille set within its forward front surface. The rear end design offered a continuous sweep in a true streamlined design form. The rear wheels on Airflow models were partially covered to reduce air drag. The doors were extra wide for ease of entrance for the driver and passengers, and the seats were cradled on a frame of chromed tubing to allow air to circulate beneath the driver and passenger seats. A total of 11,292 Chrysler Airflow models were built in 1934, with 6,797 DeSoto Airflow models built in 1935 available in three different models: the four door, six-passenger sedan; the town sedan for six passengers and the coupe with a enclosed rumble seat.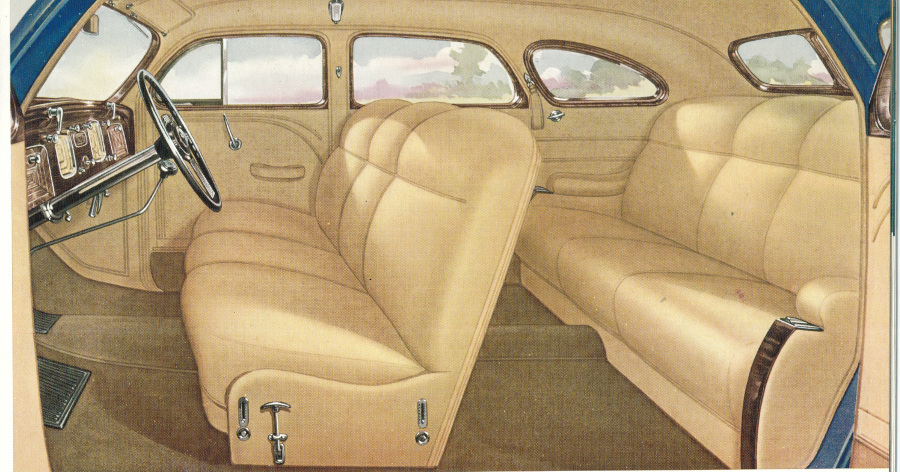 It took determination and creative thinking to produce such a scientifically streamlined automobile. These vehicles created a new form of transportation and offered top of the line aerodynamics. Greater speed for the driver was an added bonus of the Airflow models as well. Today, automotive historians agree that Chrysler had introduced one of the best known aerodynamic vehicles in automotive history. By 1937, the last Chrysler Airflow models (known as the Airflow III models) were produced in two different body styles, a six passenger sedan and a five passenger coupe.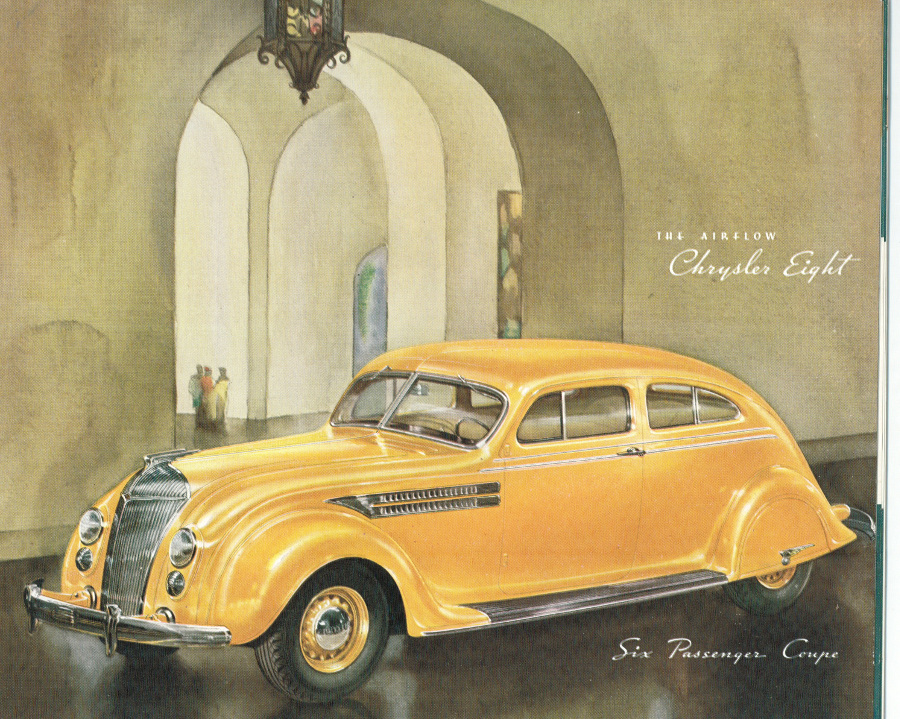 In conclusion, the Chrysler Airflow models had a major impact on automotive styling trends since World War II. Even prior to that, higher speeds and more economical operations have been partially derived from this early exploration of streamlined automotive designs. Today, the Chrysler and DeSoto Airflow models have become a great collector vehicles and a great part of our automotive heritage.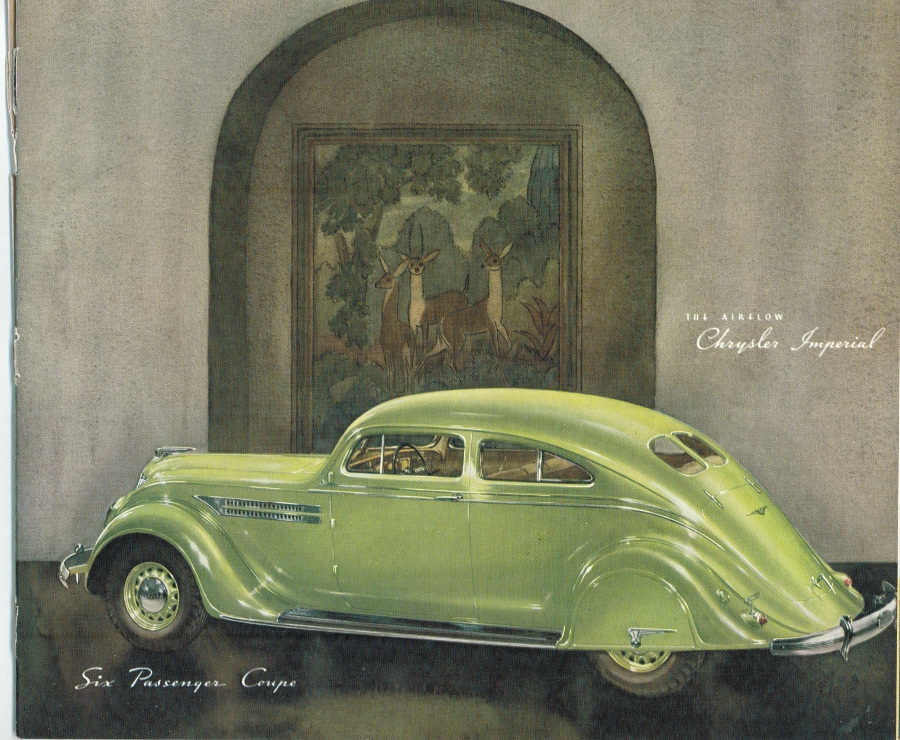 A special thanks to Robert Tate, Automotive Historian and Researcher, for donating the story to the MotorCities Story of the Week program. (Butler, Don. "The Plymouth and DeSoto Story." Crestline Publishing Company, 1978. Langworth, Richard M. & Norbye, Jan P. "The Complete History of Chrysler Corporation 1924-1985." Engineering Staff, Chrysler Corporation. "Story of the Airflow Cars (1934-1937) October, 1963. Lamm, Michael & Holls, Dave. "A Century of Automotive Style 100 Years Of American Car Design." 1996.)
Please do not republish the story and/or photographs without permission of MotorCities National Heritage Area. If you have a story that you would like to donate to be featured as a MotorCities Story of the Week, email This email address is being protected from spambots. You need JavaScript enabled to view it..