By Robert Tate, Automotive Historian/Researcher
Images Courtesy of the National Automotive History Collection
Published 9.8.2014
Frederick Samuel Duesenberg was born in Lippe, Germany on December 6, 1876. In 1880, he was brought to the United States by his mother when he was just four years old. The family moved to Rockford, Iowa, where Duesenberg began working for a farming manufacturing company at the age of 17. It was there where he learned the mechanics of industrial machinery.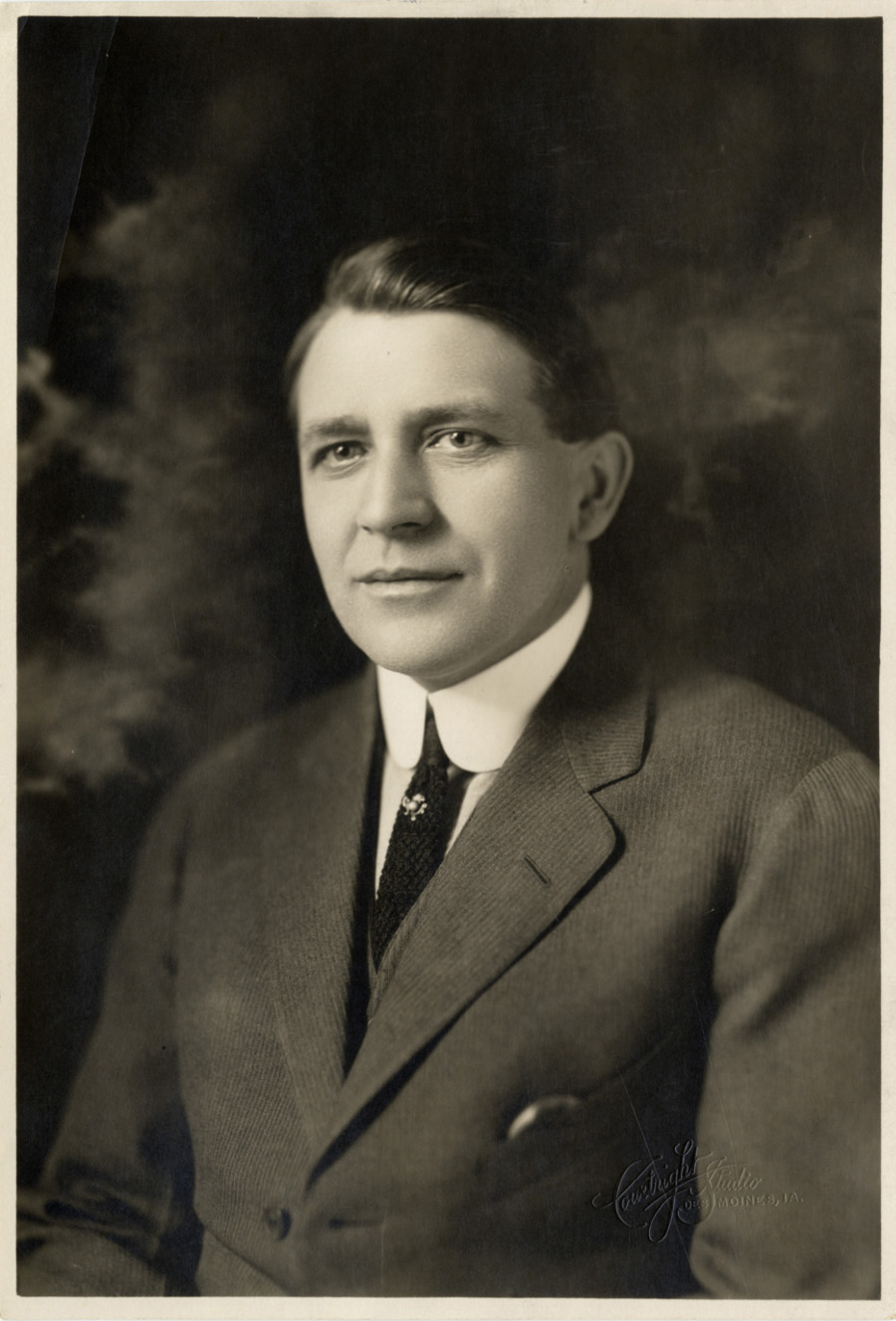 In 1897, he and his younger brother August entered the bicycle business and soon achieved local recognition for their expert repairing and building of special racing cycles. After a brief career as a cycle racer, he later joined the staff of the Rambler Motor Car Company of Kenosha, Wisconsin in 1902. A year later, he returned to merchandising and organized the first Iowa Automobile & Supply Company in Des Moines, Iowa. It was there that he built and constructed his first Mason race car.
Duesenberg raced automobiles for the love of it, and he also believed it was a good way to advertise a car in a competitive market. In 1905, Duesenberg competed in a five-mile race with Jed Newkirk and his Ford vehicle, which he won by 50 feet at the finish line. It was Duesenberg first successful racing adventure. He developed his first straight-eight Indy engine in the early 1900s.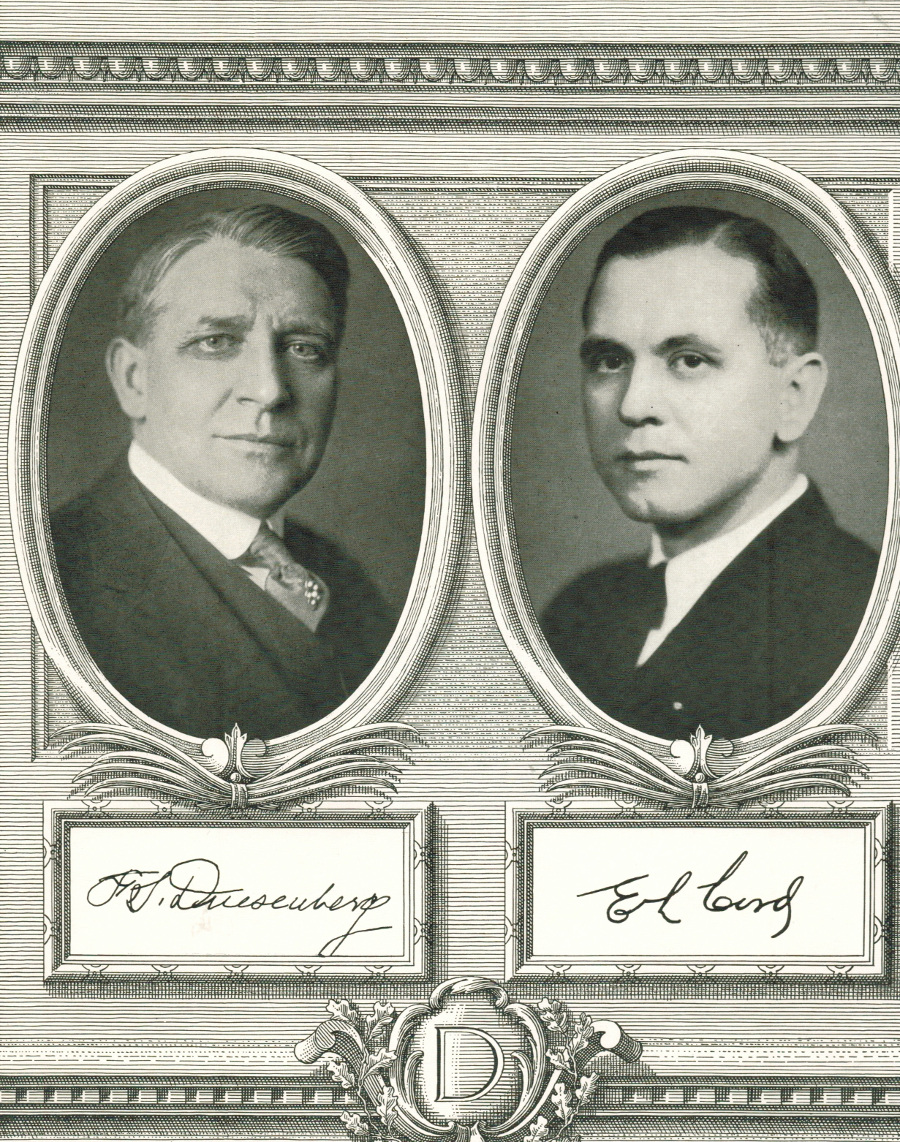 In 1906, the Mason Motor Car Co. was incorporated and capitalized at $25,000 by Edward R. Mason and D.J. Pattee, with Mason as president and Fred Duesenberg as superintendent. In mid-May, a new factory was completed, and the first Mason midship automobile rolled out of the factory. However before production had begun, Duesenberg started advertising and offering great sales materials, along with public demonstrations of what the automobile could do. Public response to the Mason automobile was quite favorable. As a result, future plans for a larger automobile factory were under study soon after production began. Fred and Augie Duesenberg had many successful years with Mason bulding cars and racing.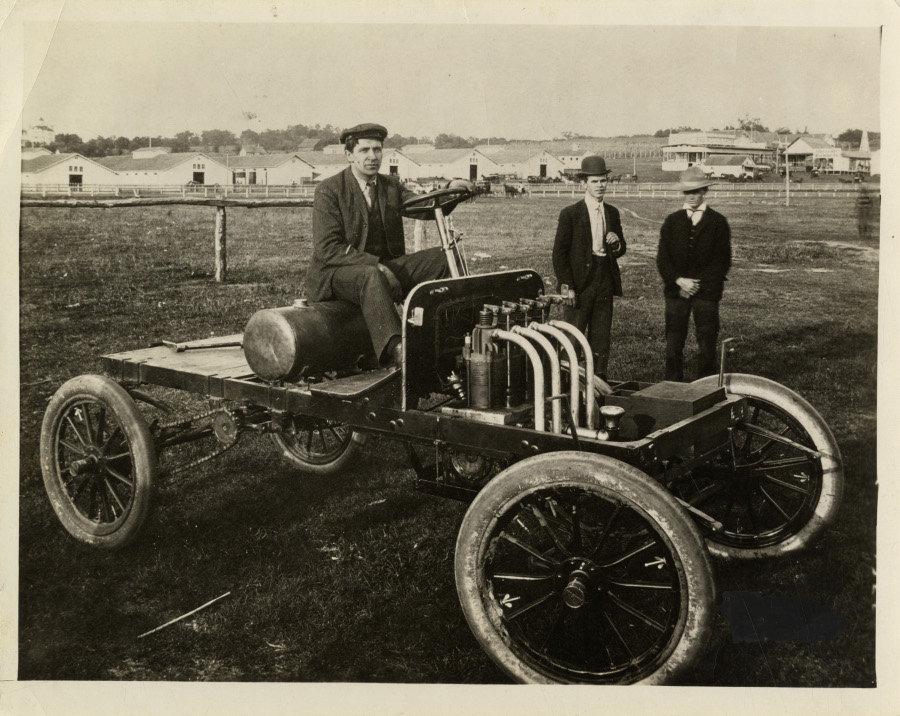 The Duesenberg Motors Corporation was formed in 1917. It was a joint partnership with the Loew-Victor Engine Co. It was capitalized at $1.5 million. All stock was held by men of prominence in New York commercial and financial circles. Harbeck was named president and managing director, along with Fred and Augie Duesenberg who were named to the posts of chief engineer and assistant chief engineer.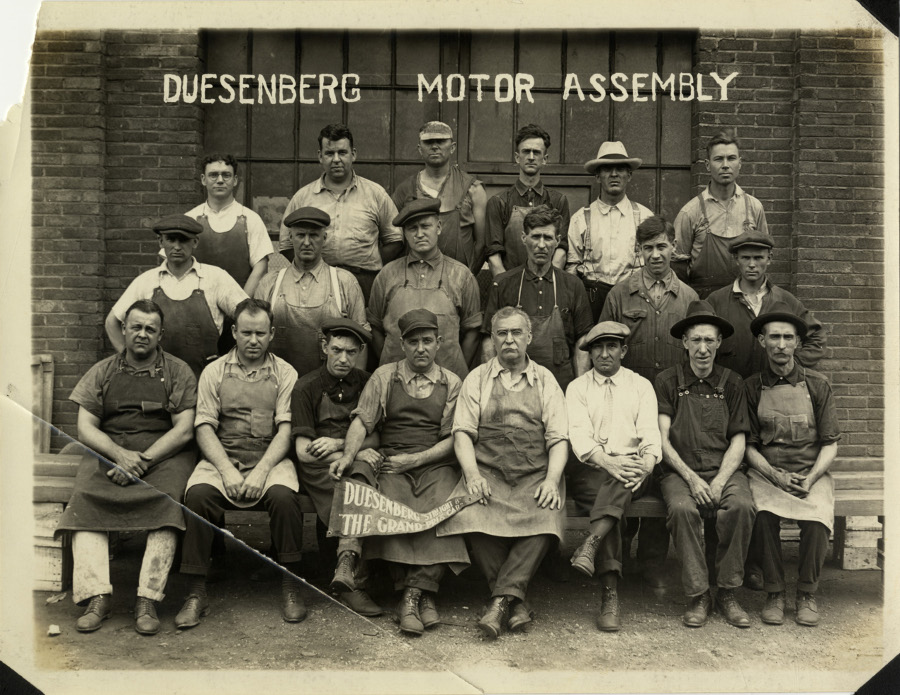 The Duesenberg Motors Corporation executive and sales offices were located at 120 Broadway in New York City. In 1917, public interest in racing declined as the nation moved deeper into war activity. During World War I, Duesenberg had designed and produced a variety of aircraft engines for Italy, Russia and Great Britain. After the war, and a successful French Grand Prix race in 1921, Duesenberg, introduced the first of their own legendary beautifully designed automobiles, which were powered by 265 horsepower engines that offered great speed. The unprecedented power of the engine was due to a skillful design that many buyers thoroughly enjoyed.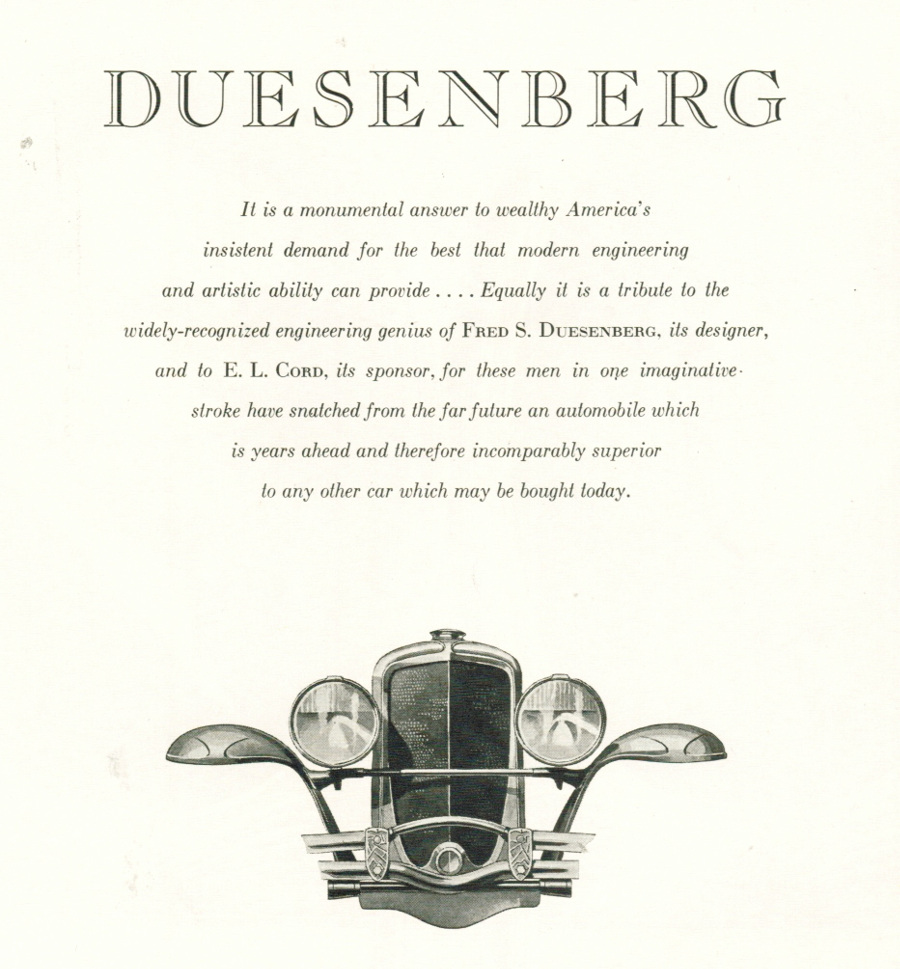 During the 1930s, the Great Depression unfortunately affected many Americans. The automobile industry's output of passenger vehicles plummeted to 2,784,745 units, a drop of 39.2 percent from 1929. Duesenberg continued to manufacture great automobiles for the luxury market, like the Town Limousine by the Rollston Coachwork Company. Duesenberg, along with Cord, closed their doors in October 1937, ending a special era of classic automobiles.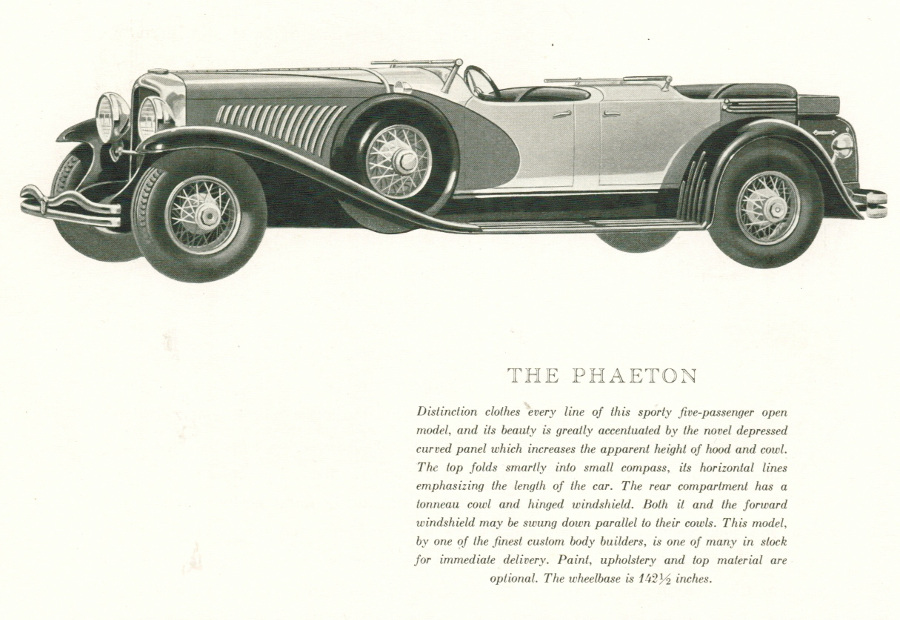 In conclusion, Fred Duesenberg had died in July of 1932 of pneumonia, which had developed from injuries he suffered in an automobile accident. Duesenberg, whose name had long been associated with great automobiles, designs and manufacturing, will always be a part of the auto industry and its heritage. His legacy will always be remembered by future generations. This story is dedicated to my good friend Don Butler, who died on February 19, 1991.
Bibliography
Butler, Don & Dammann, George H. "Auburn Cord Duesenberg." Motorbooks International, 1992.
"Injuries Fatal To Duesenberg." Detroit Free Press, July 27, 1932.