By Robert Tate, Automotive Historian/Researcher
Images Courtesy of Robert Tate's Collection
Published 11.10.2014
1954 was a good year for General Motors because they introduced a number of new vehicles across their brands. It was a time when Frank Sinatra and Nat King Cole, both had hit songs on the radio, and the public was admiring those special automotive concept models on display at the GM Motorama in New York City. In that year, you could go see a great movie at the Riviera Theater in Detroit on Grand River, perhaps "On the Waterfront featuring that legendary actor Marlon Brando.
In 1954, a new Chevrolet Bel Air 2-door sedan cost the consumer $1,830. In 1954, Chevrolet's most popular advertising theme was "See The USA In Your New Chevrolet" song by the great Dinah Shore, America's sweetheart. The first image of this story highlights GM Chairman Alfred P. Sloan along with Harlow H. Curtice, GM's President and CEO standing next to the XP-21 Firebird experimental model. Curtice said, "Looking to the more immediate future, we believe that our new lines for 1954 are outstanding. In addition to substantial engineering changes which provide better performance, more economy and greater highway safety, they feature another major step forward in body design." The 1954 GM products offered its customers a number of outstanding advances that many customers throughly enjoyed.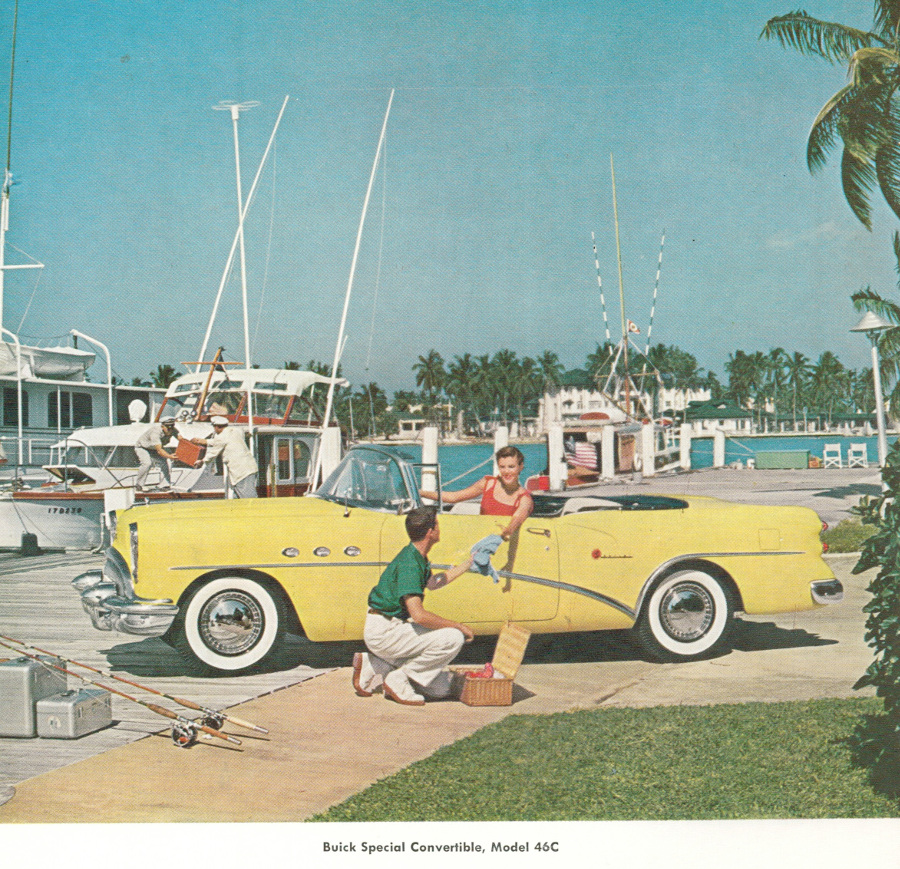 For example, the 1954 Buick models featured a completely new style and increased horsepower, along with new fuel economy and a 19 percent increase in windshield visibility along with other advancements that added to comfort, convenience and safety. Actor Milton Berle was one of the spokespeople for Buick advertising in 1954.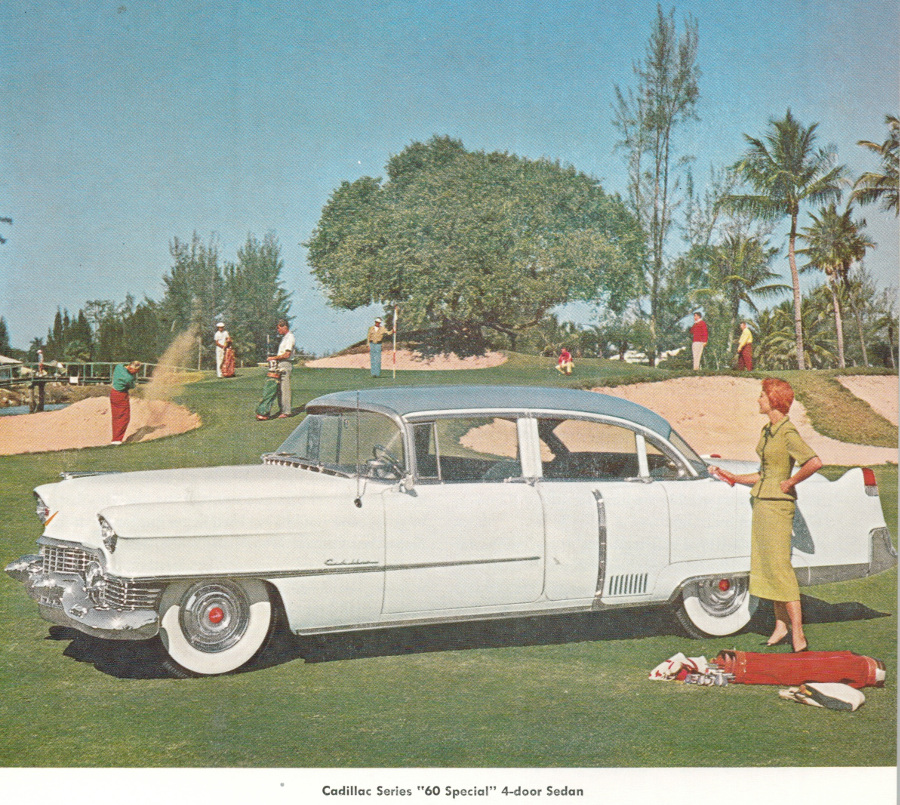 Cadillac for 1954 was all new in body design and featured the very popular panoramic windshield. During the Motorama exhibit, Cadillac's theme was "Grand Ball Of the Season." The new Cadillac models were regarded by millions as the leading symbol of GM quality.
In 1954, Chevrolet had to expand production in many plants across the country to keep up with demand. The 1954 Chevrolet models only had a minor styling facelift along with added horsepower. The 1954 Chevrolet models were number one in sales for the auto industry that year.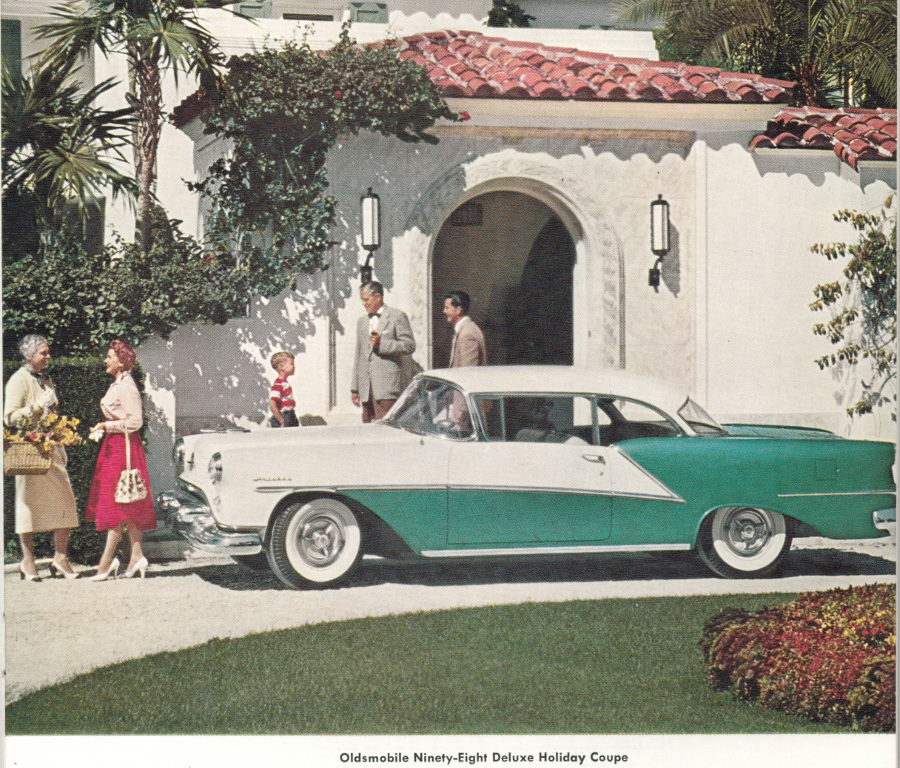 The 1954 Oldsmobile models were great looking cars for the auto industry. One of the most popular Oldsmobile dealerships was Superior Olds, located at 15000 W. Seven Mile Road in Detroit. Oldsmobile had introduced entirely new body designs for the consumer in 1954. The new bodies were mounted on new frames and featured a three-inch reduction in height. The wrap-around windshield along with a great two-tone paint combination created a striking new appearance that most consumers liked.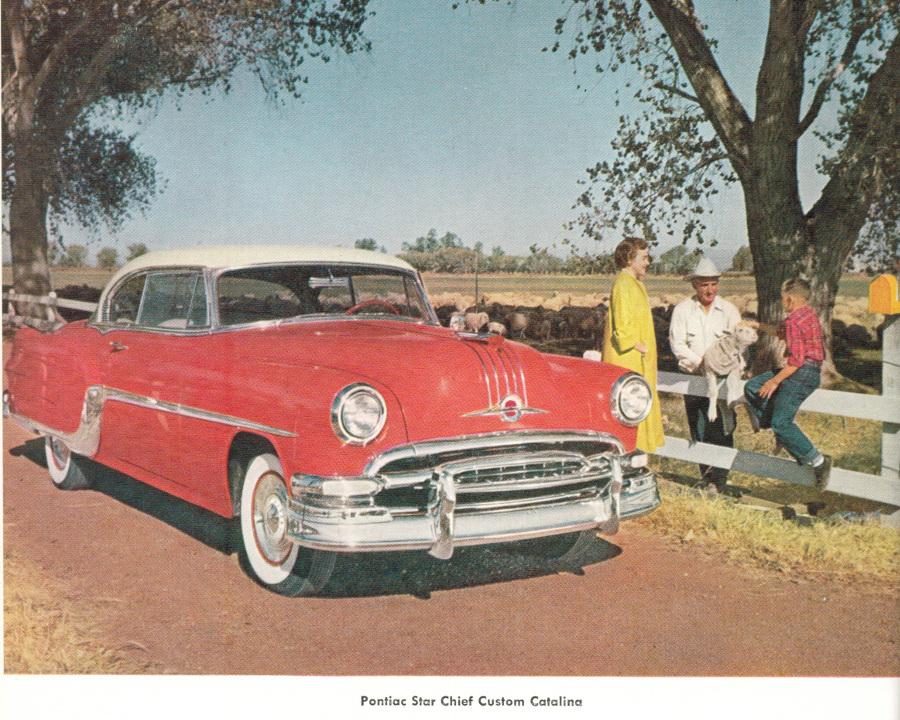 The 1954 Pontiac models were introduced to the public in three lines: the Chieftain Special, Chieftain Deluxe, and the new and longer Star Chief; these were each manufactured in four body styles. With the exception of a new grille and body trim updates, the appearance was unchanged from the previous model year. In the first nine months of 1954, Pontiac occupied sixth place in the industry with production of 253,955 units.
For 1954, Frigidaire offered a wider choice of new and improved products, including the self-defrosting Cycla-Matic refrigerator series that proved very popular during the 1950s.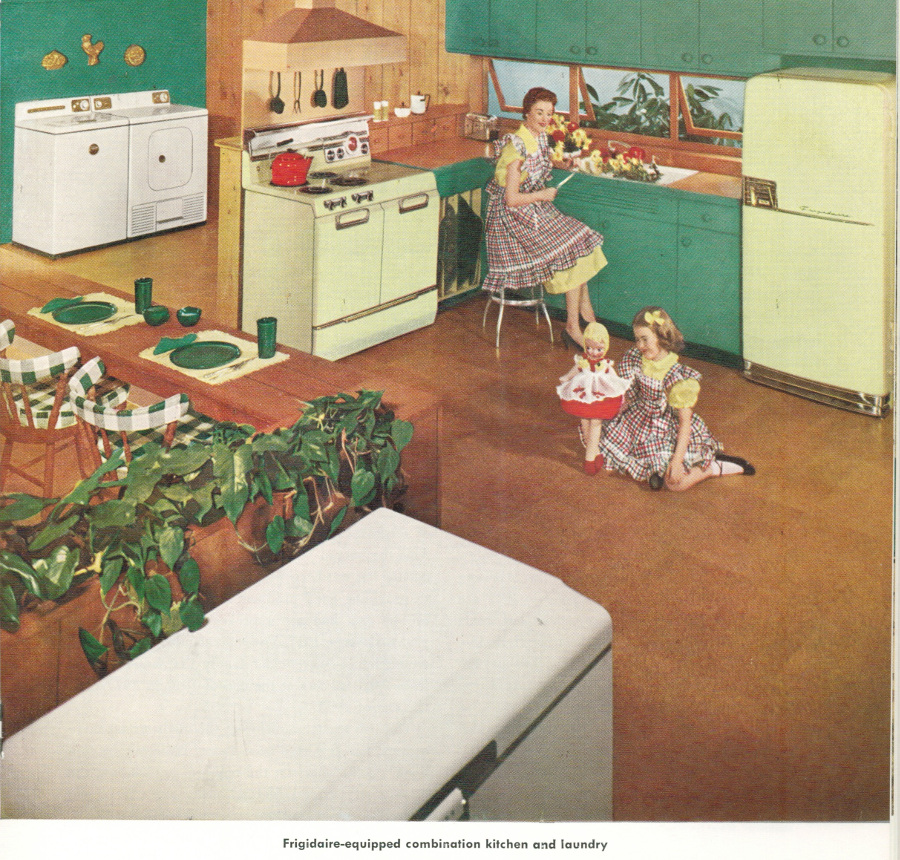 In conclusion, GM offered great new products for 1954. It was the first year for the panoramic windshield designs introduced by Buick, Cadillac and Oldsmobile models, along with other advancements as well that will always be a great part of our automotive history.
Bibliography
General Motors Corporation Annual Report, 1953.
GM Folks, published by General Motors, 1954.
Dammann, George H. "Sixty Years of Chevrolet." Crestline Publishing, 1972.